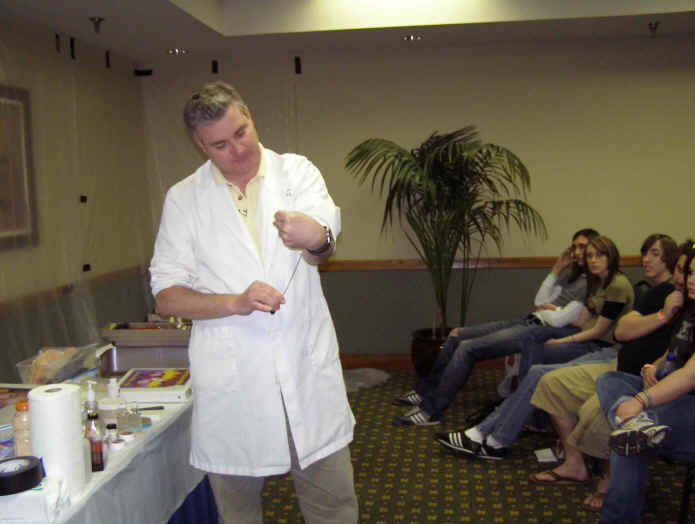 Hollywood Steve always starts with a good blood effect, this time a live piercing ;-)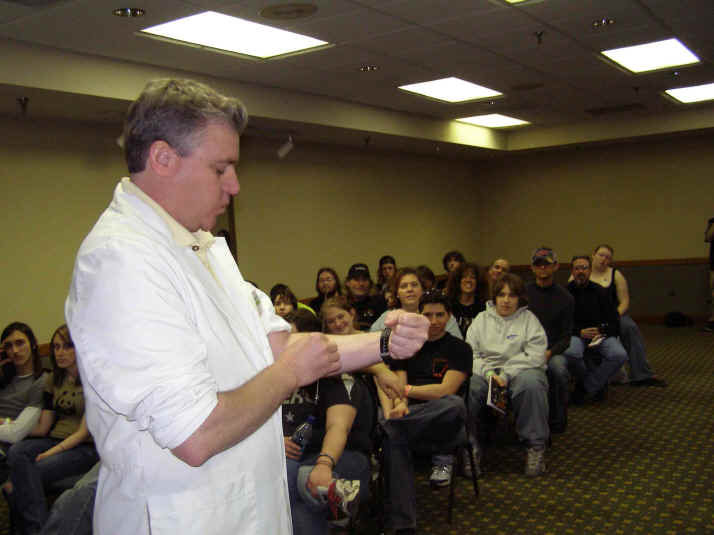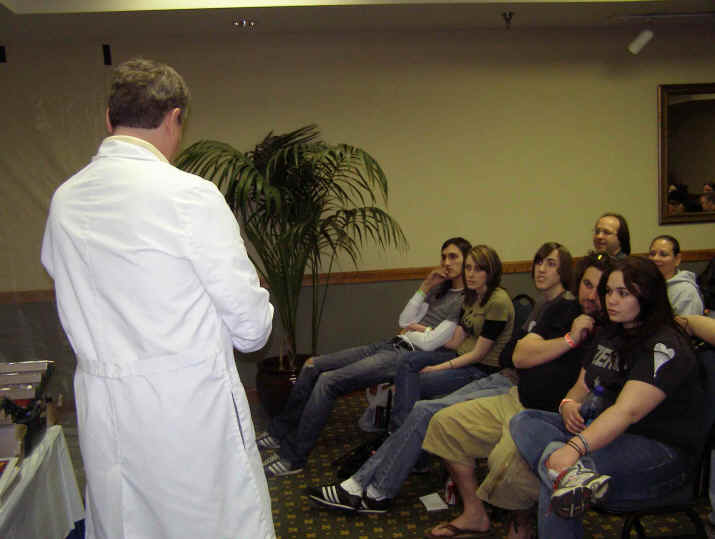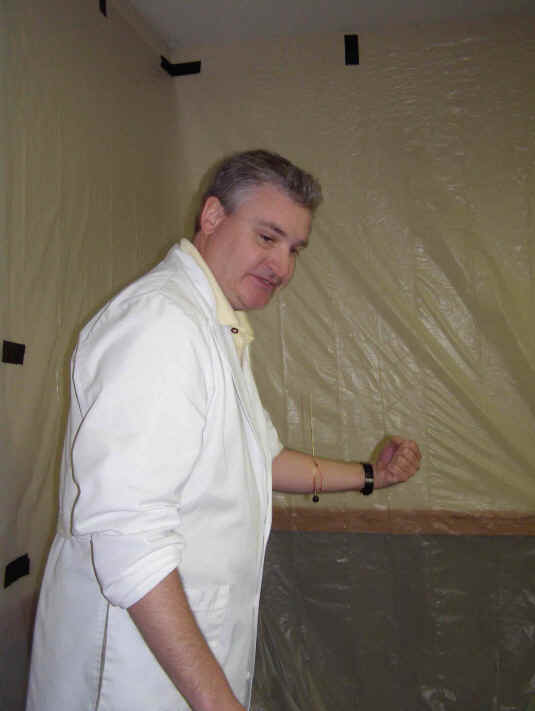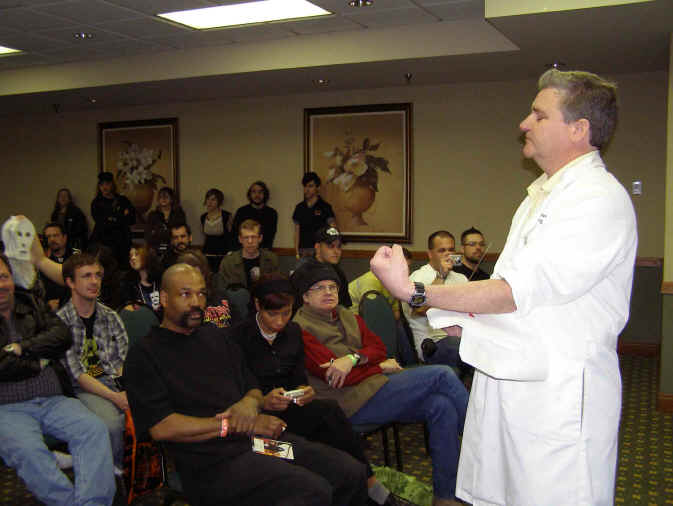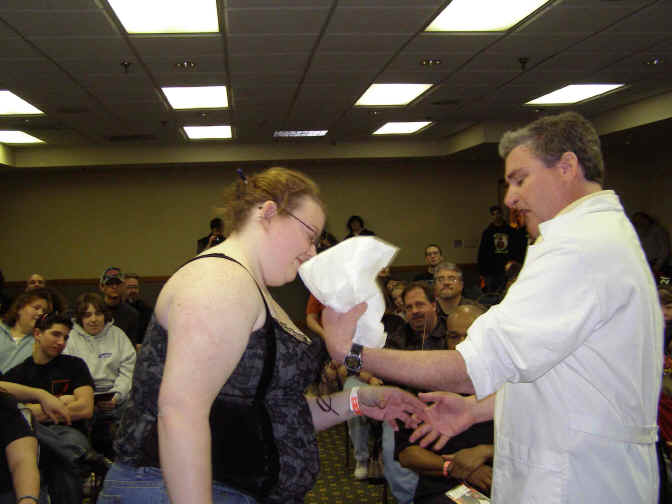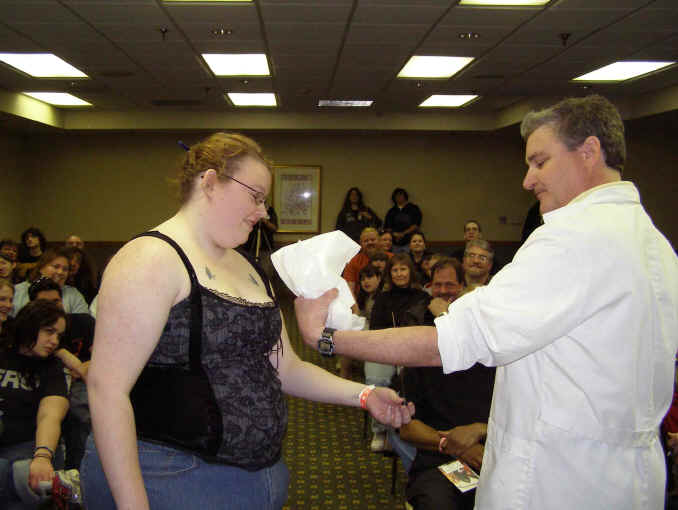 Now we demonstrate our blood shot gimick we used on our television show, and the movie "Two front teeth."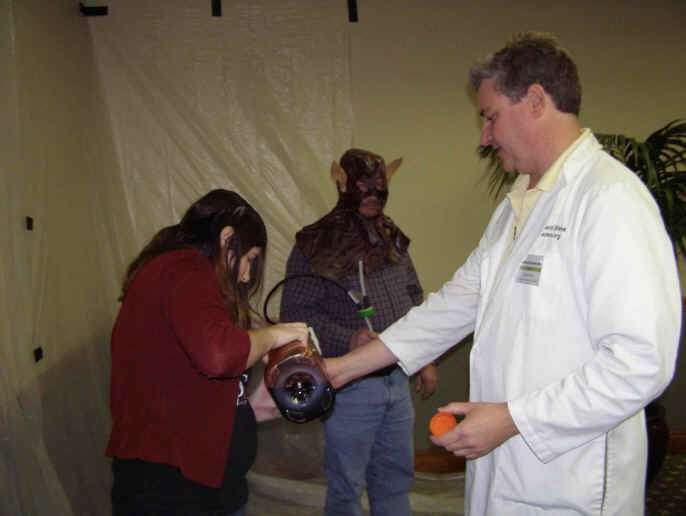 "You can never have too much fake blood." -Hollywood Steve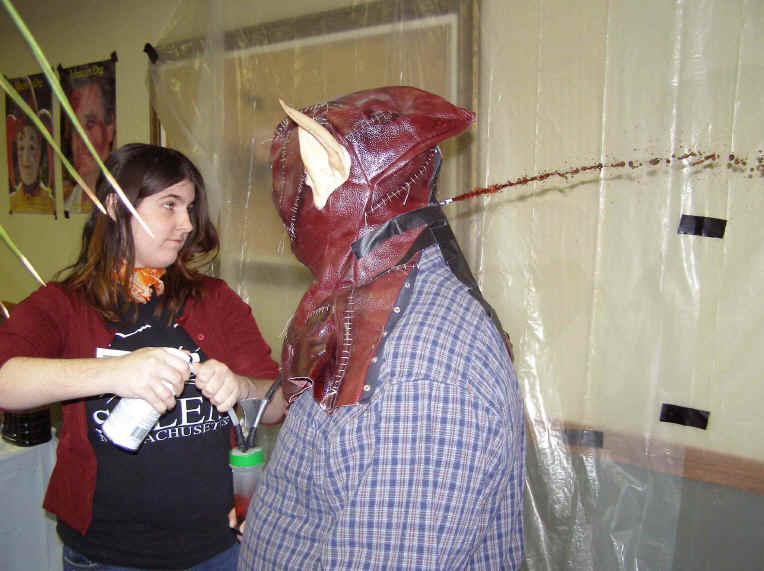 Nice shooting, Felicia!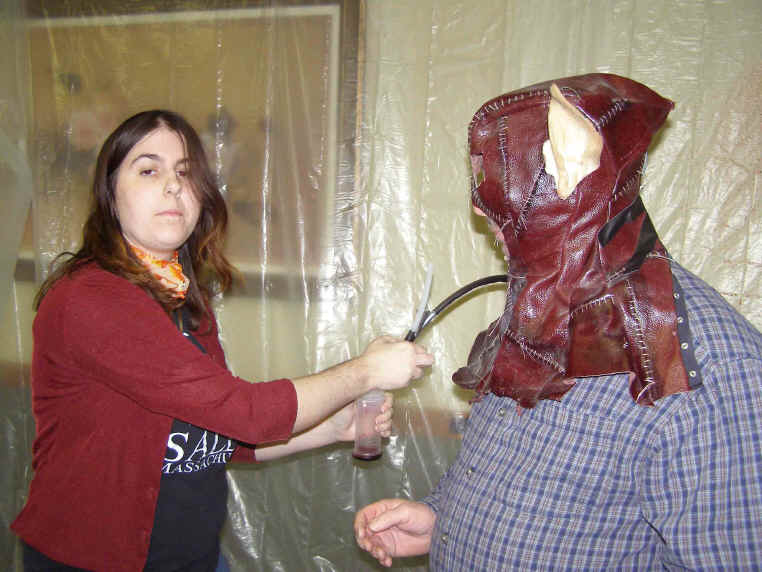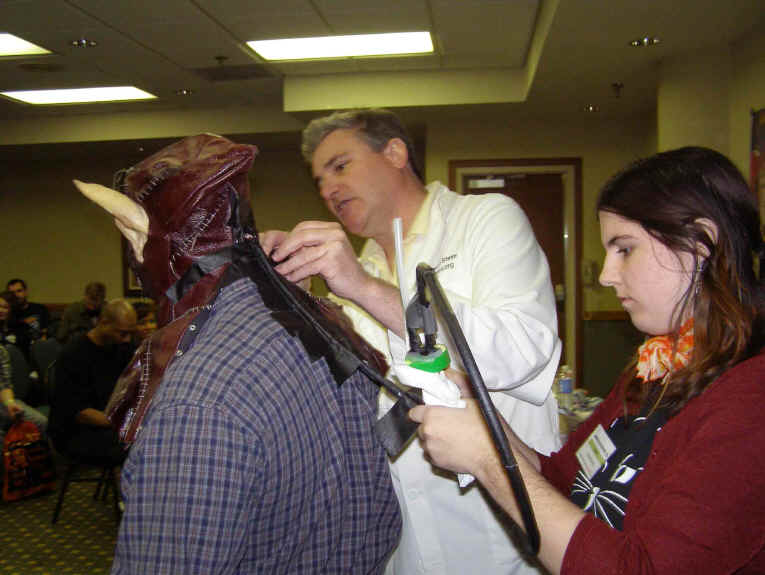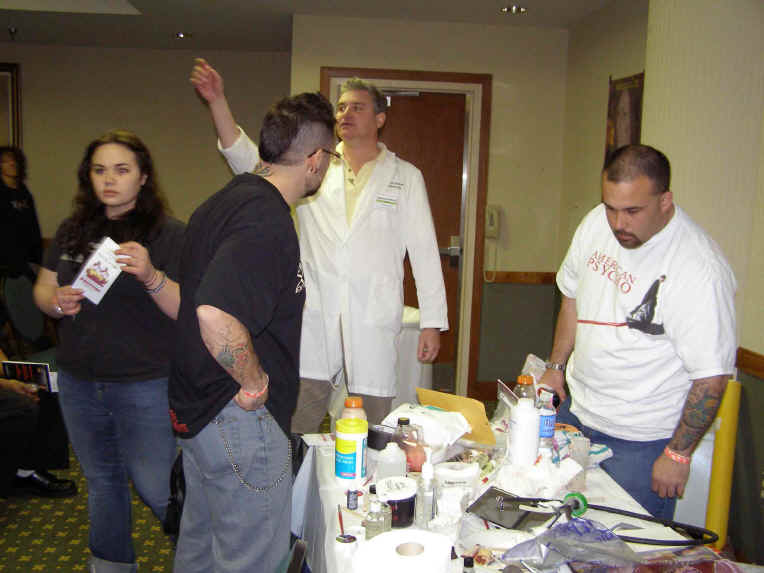 Malibu Marianne speaks with one of her victims, er, her makeup demonstration actors.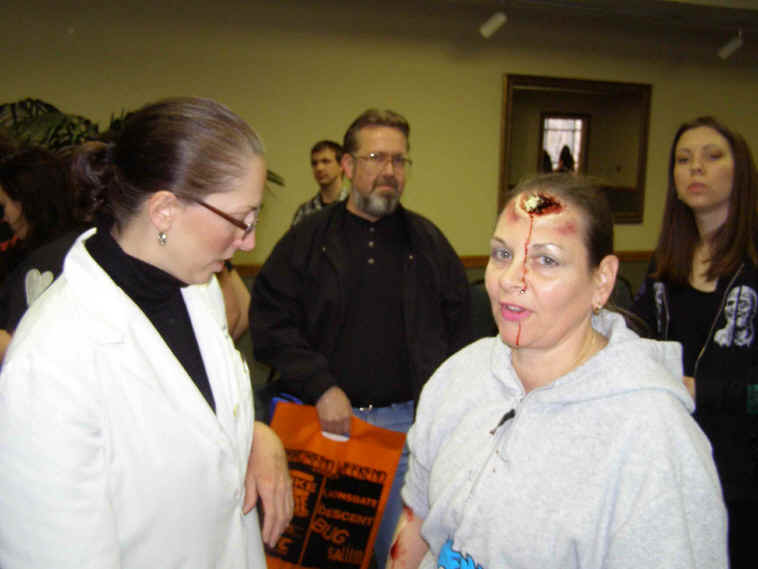 Such a nice smile for an evulsed arm.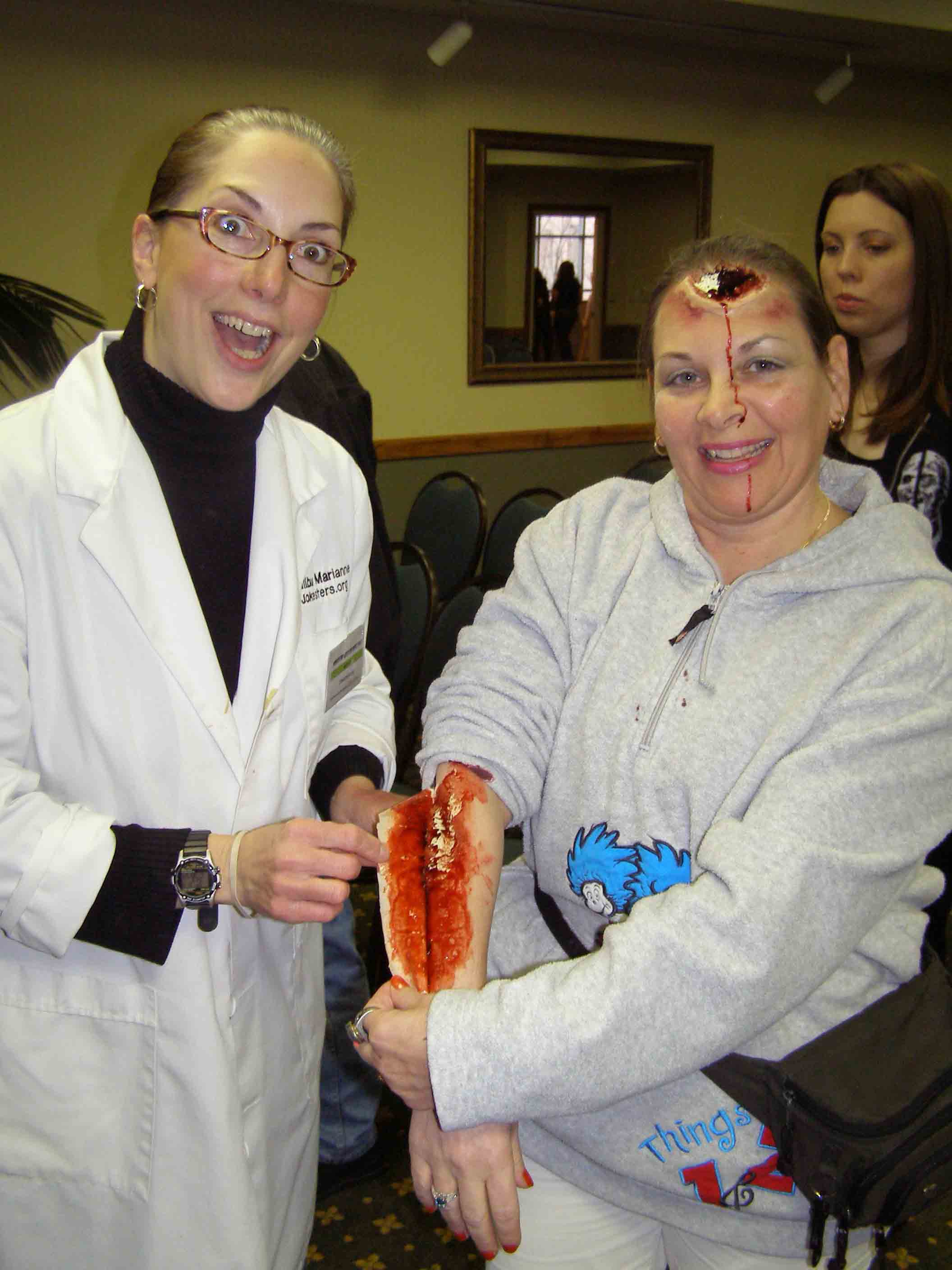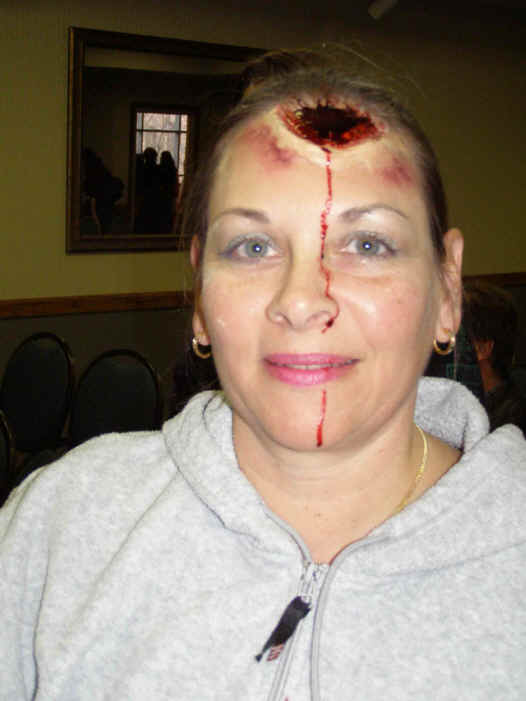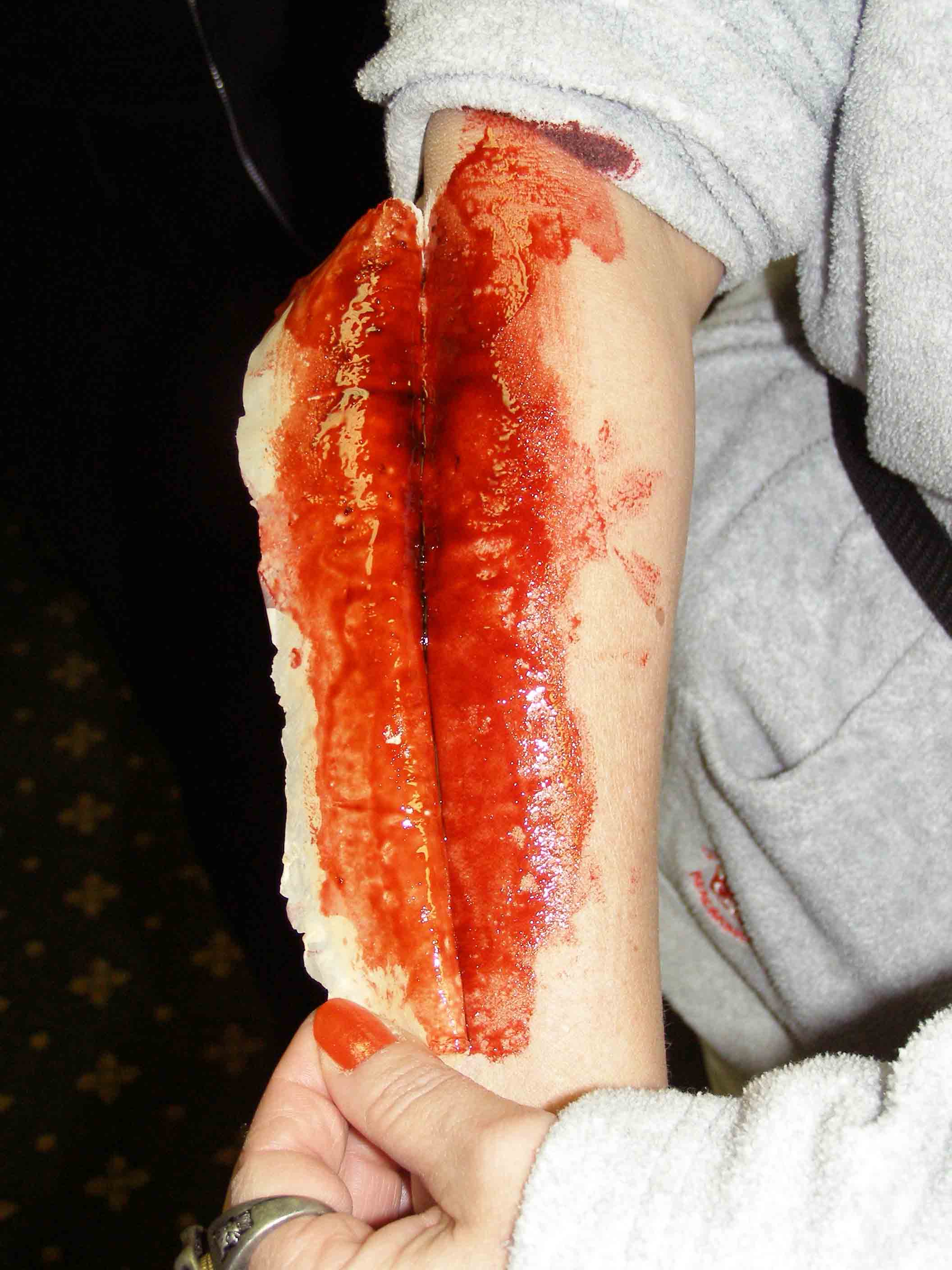 For more info, see our website Jokesters.org
There are some more photos from our Towson University class here...
http://wwwnew.towson.edu/stagemakeup/
See more on Horrorfind
Or you can email us at Jokesters
See you in August.