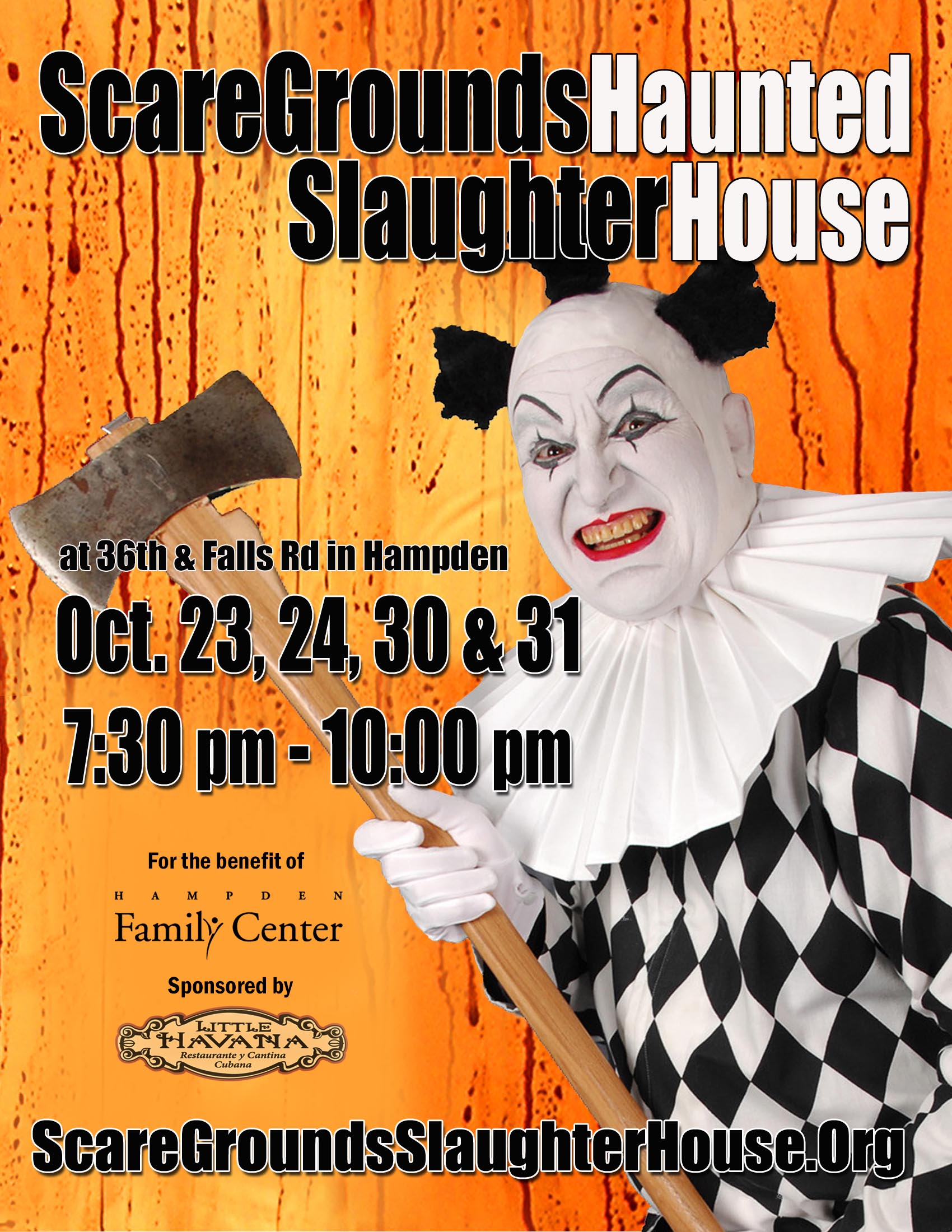 Latest News as of 10-20-15: Scaregrounds was shut down by one bureaucrat at the City of Baltimore. More news soon about the city killing another small business.
Dates:
Friday: October 23, 2015
Saturday: October 24th, 2015
Friday: October 30th, 2015
Halloween: Saturday October 31th, 2015
Times: 7:30 pm till 10:00 pm
Where? In Hamden, Hon, Falls Road at 36th St
See inside the ScareGroundsSlaughterHouse here.
More information comming soon !