JFX, or JokestersFX, Special Effects, Special blood effects, disaster simulation, moulage, whatever you call it, these are mearly a magic trick for the eyes.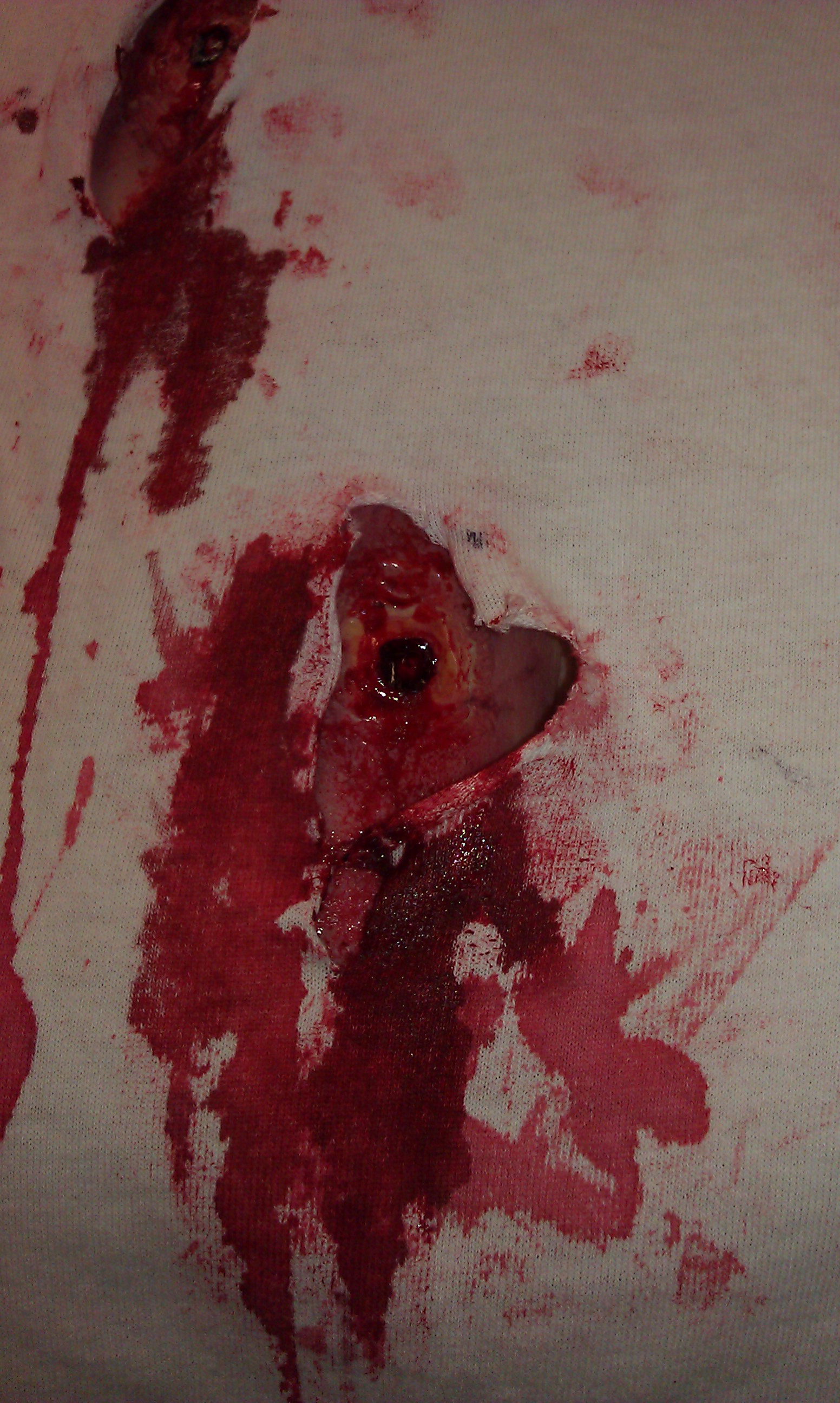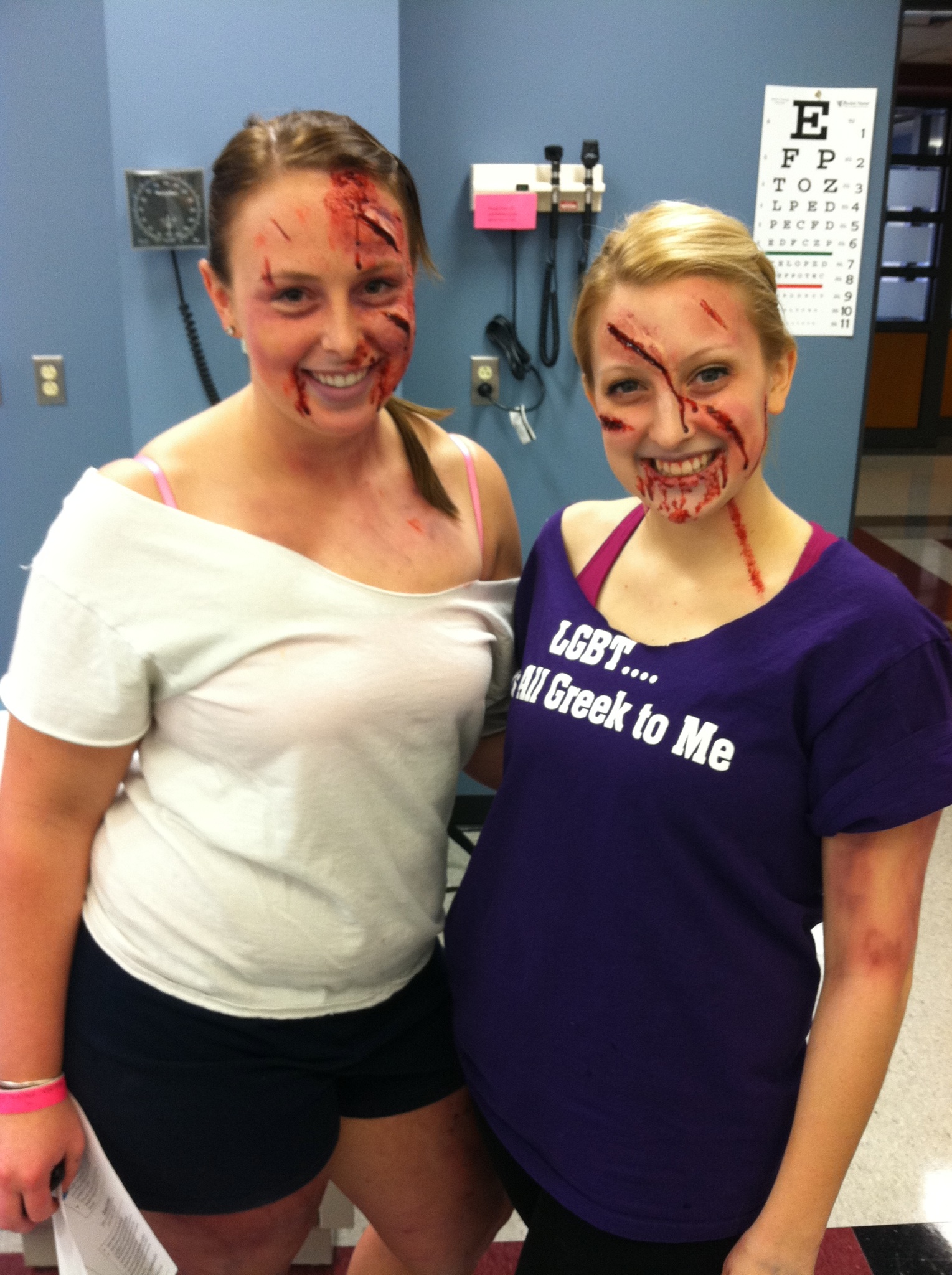 Above, Caroline left is Patient A(high speed car crash, unrestrained airbag), and Justina Patient D ( also car crash) Nursing school.
Paige is Patient F(pregnant in car crash, hit the windshield), and Steve is Patient B(motorcycle crash, no helment into back of a semi.) This is at Shock Trauma.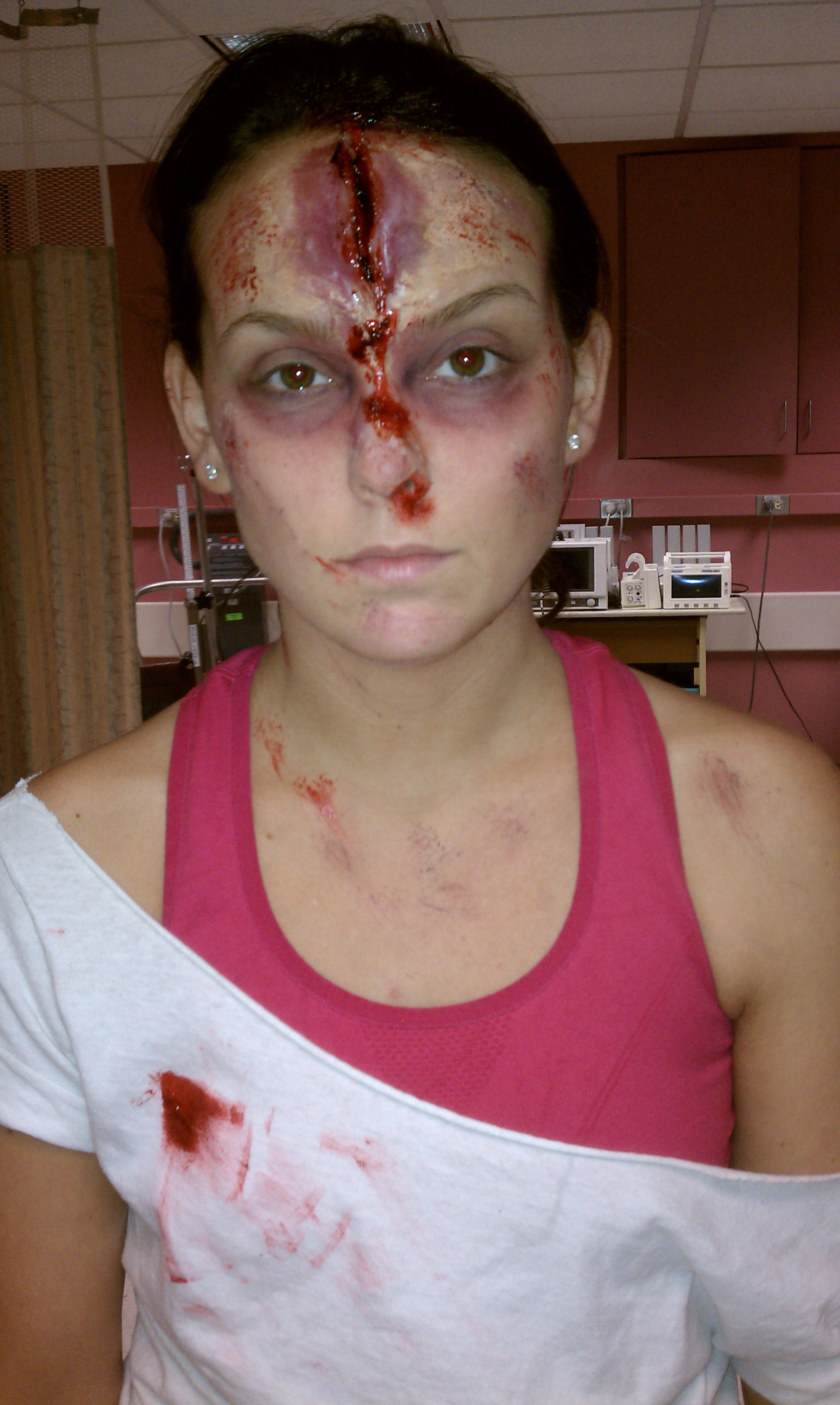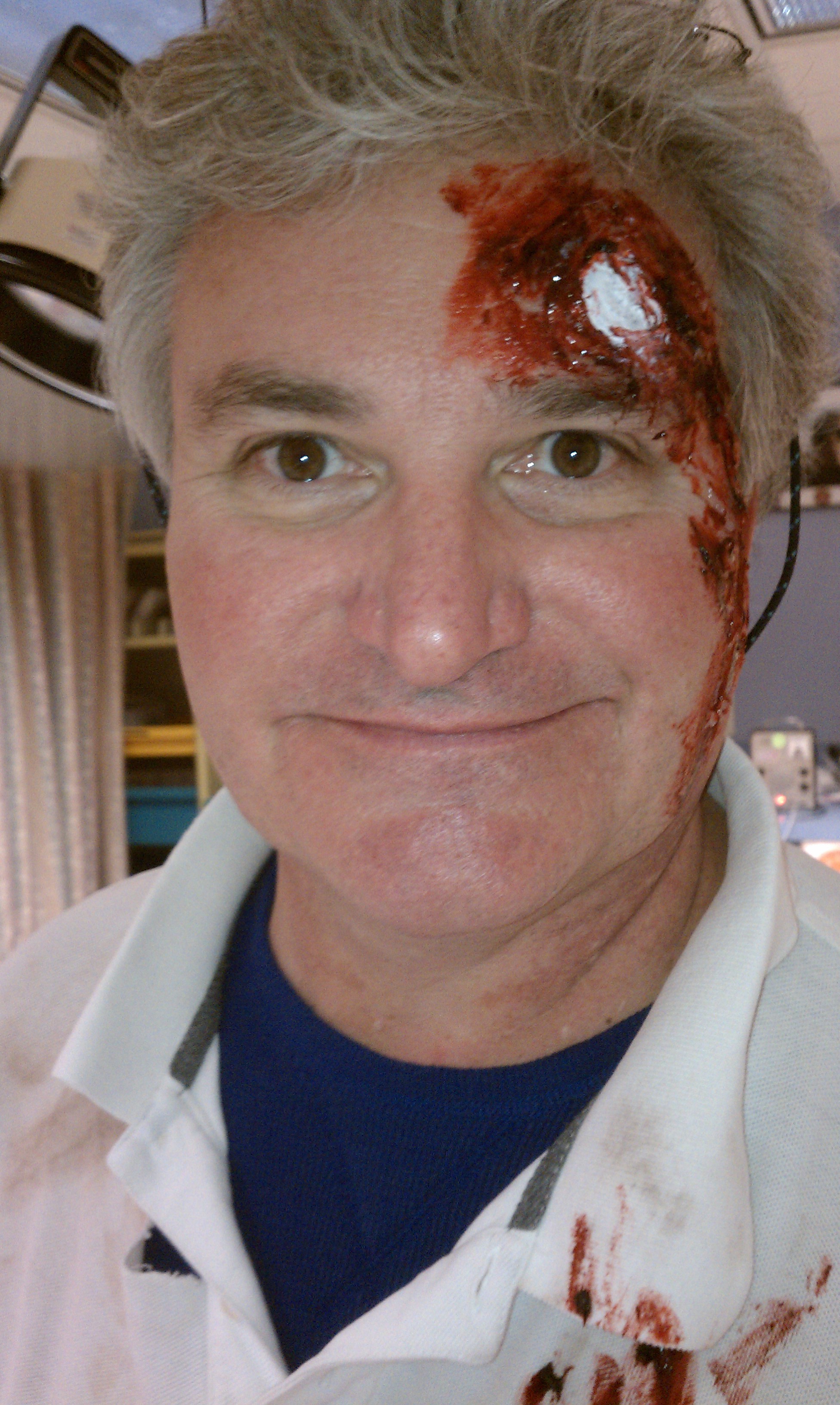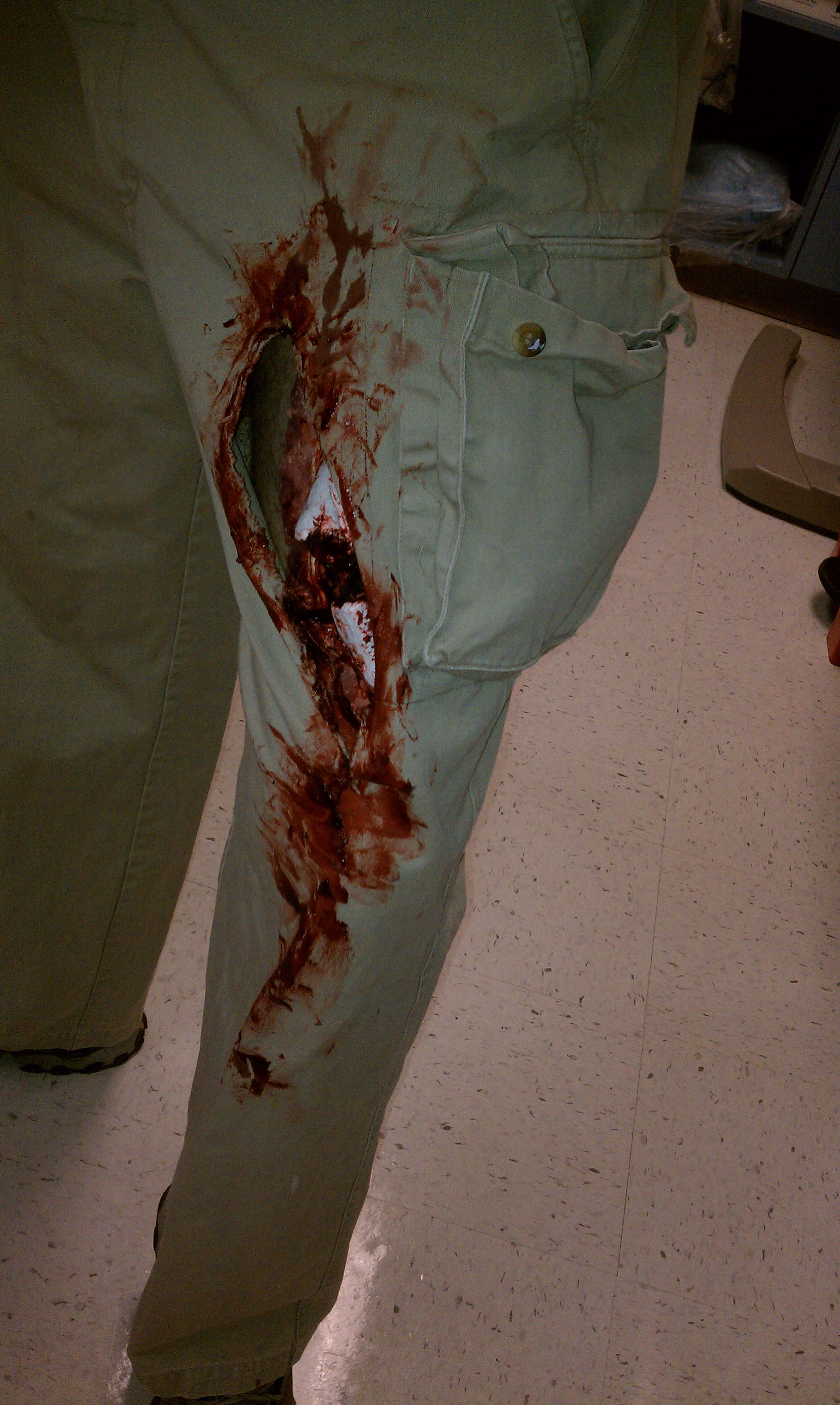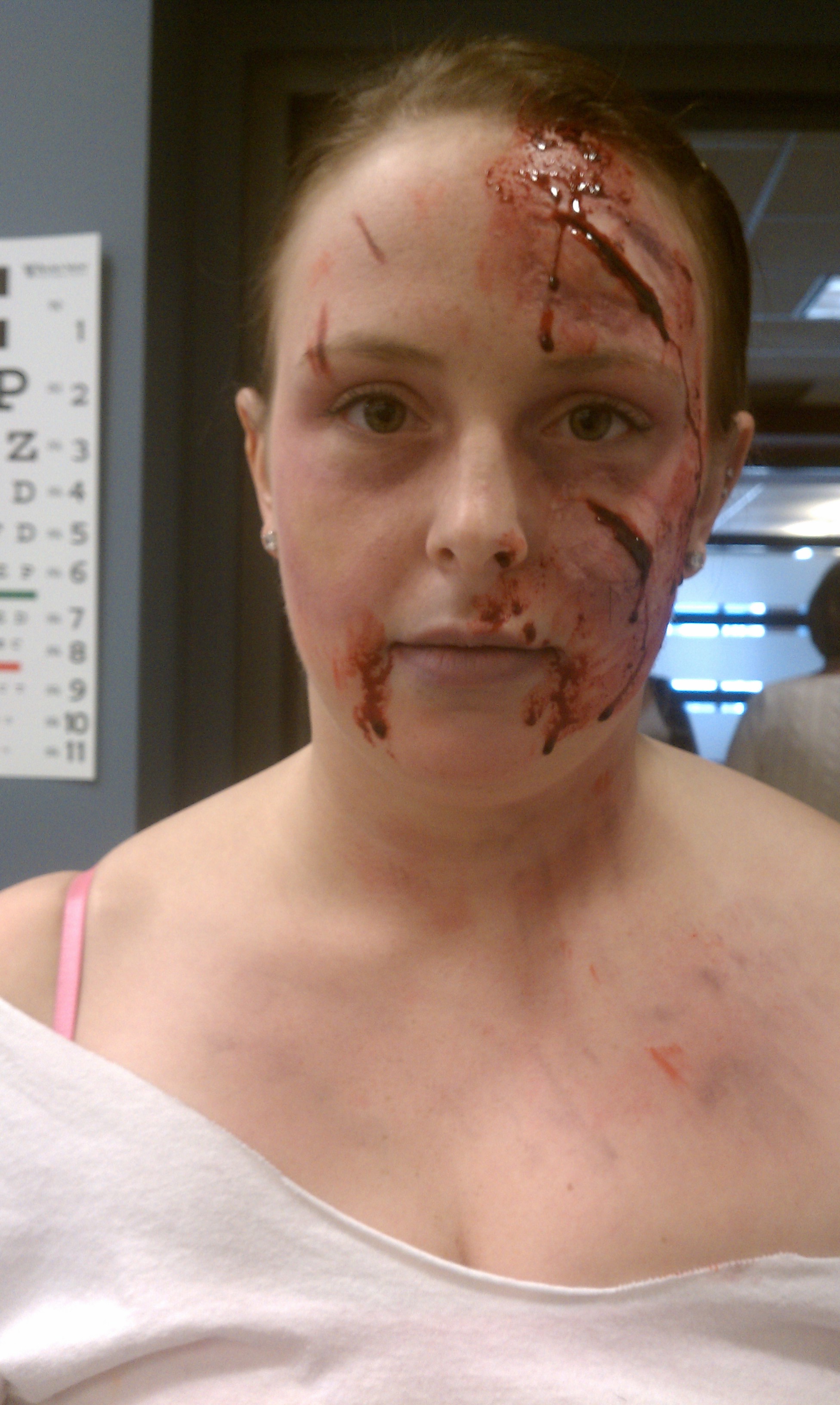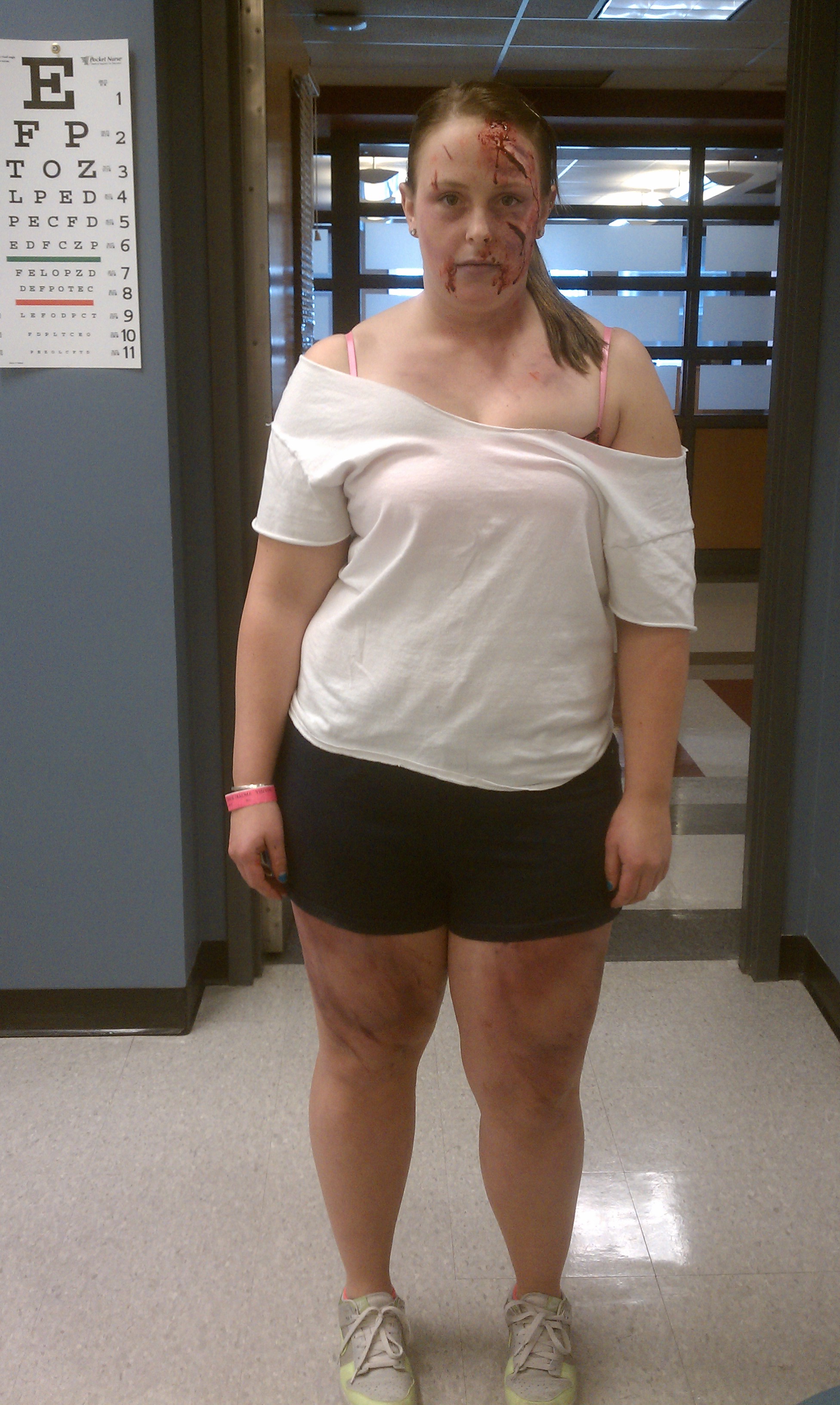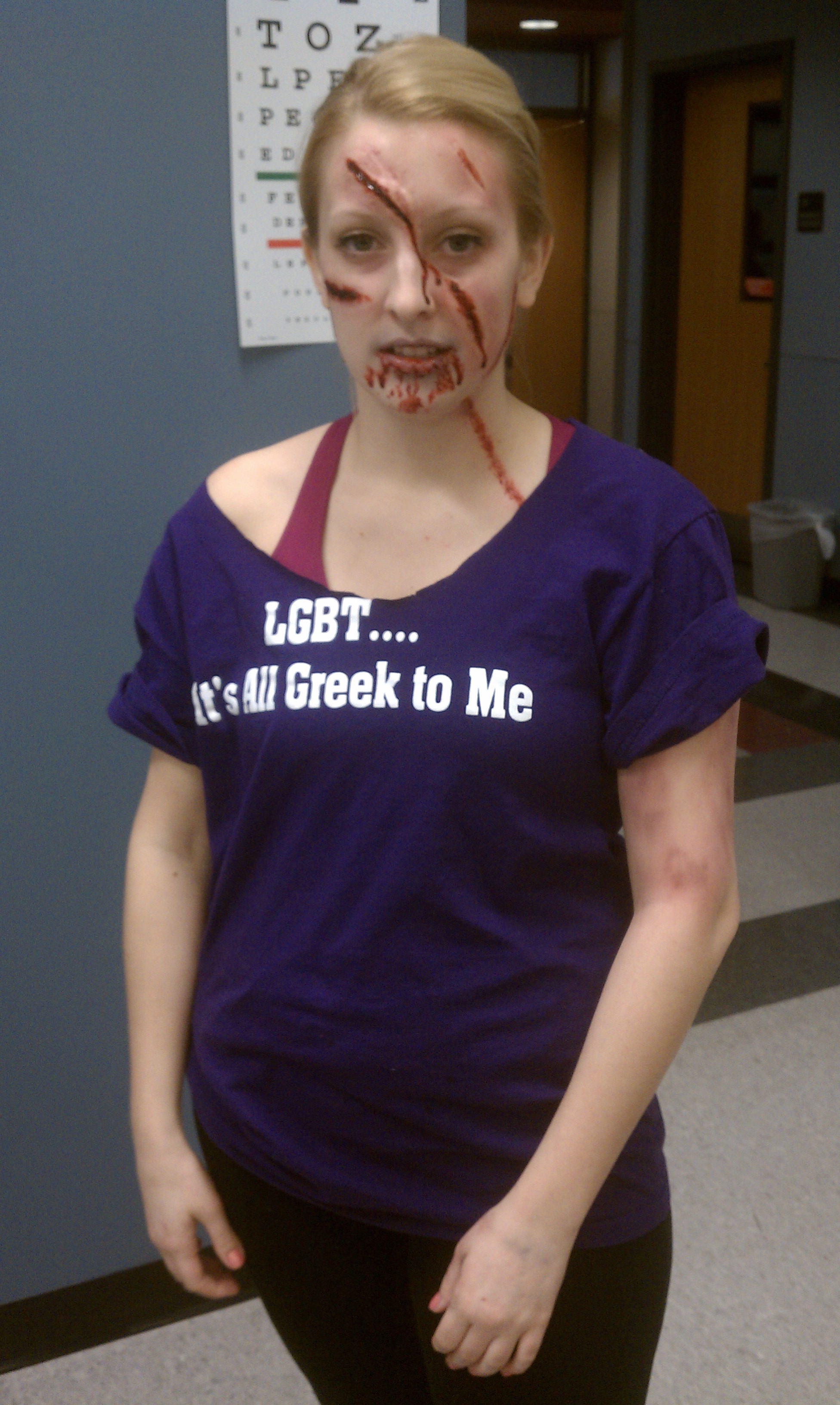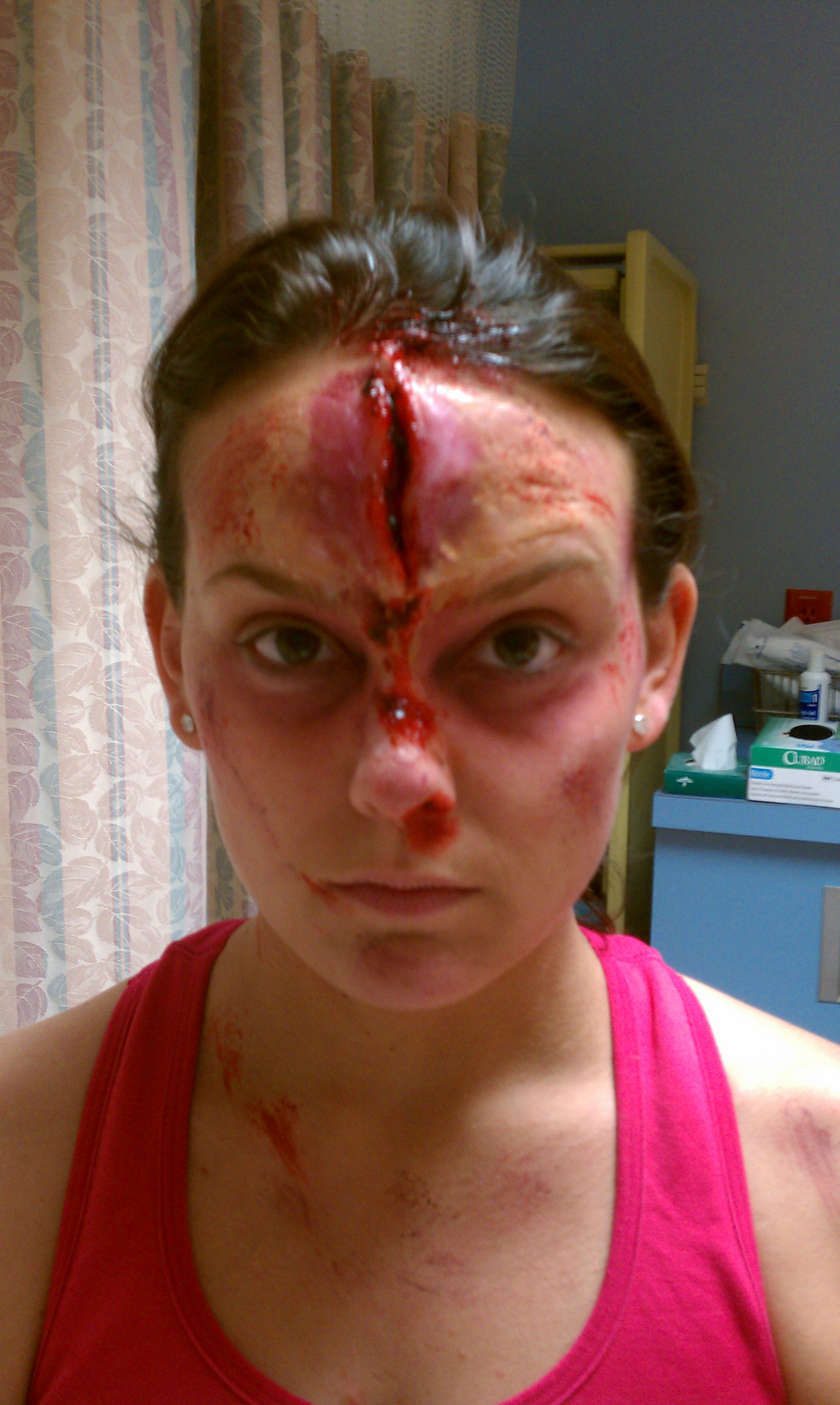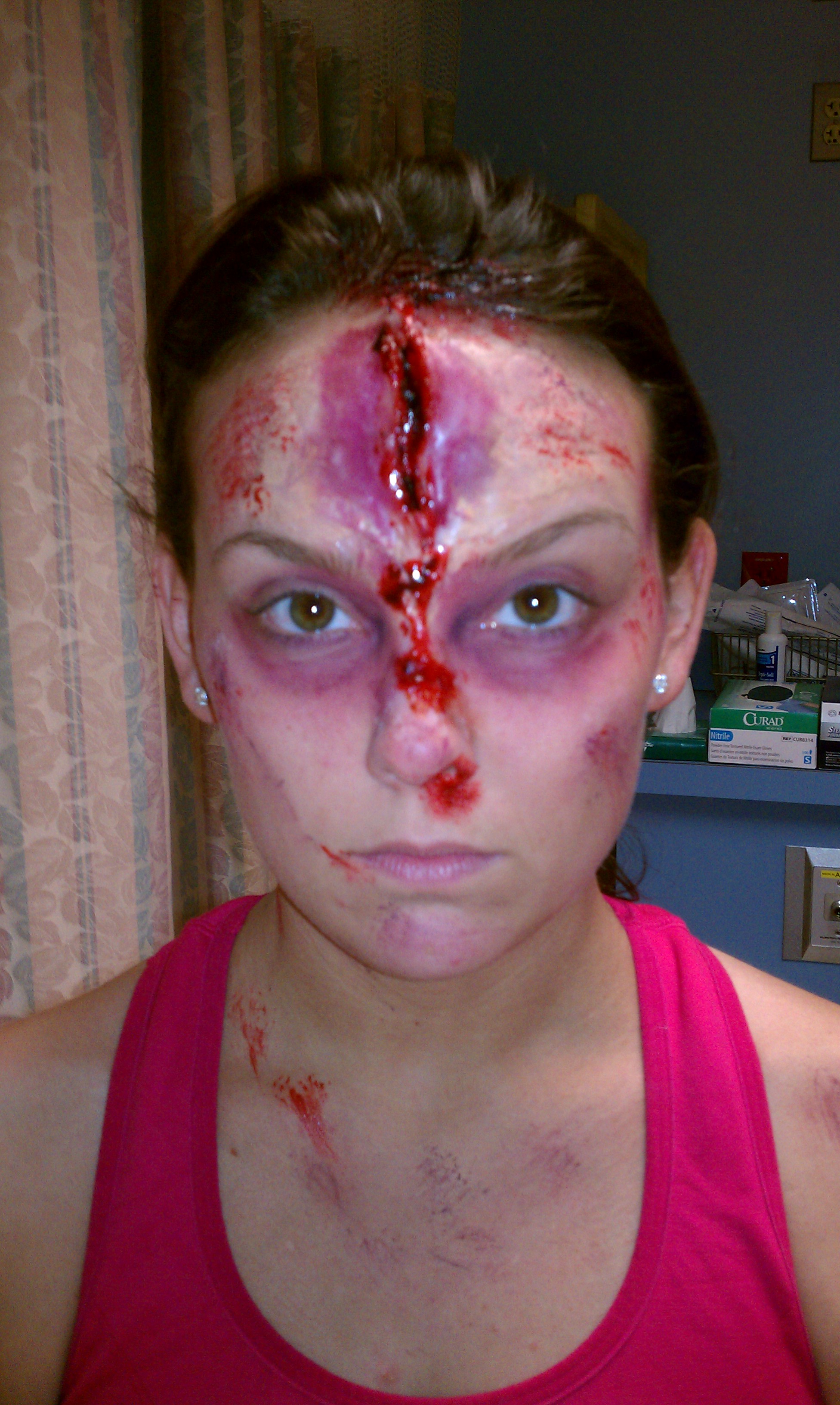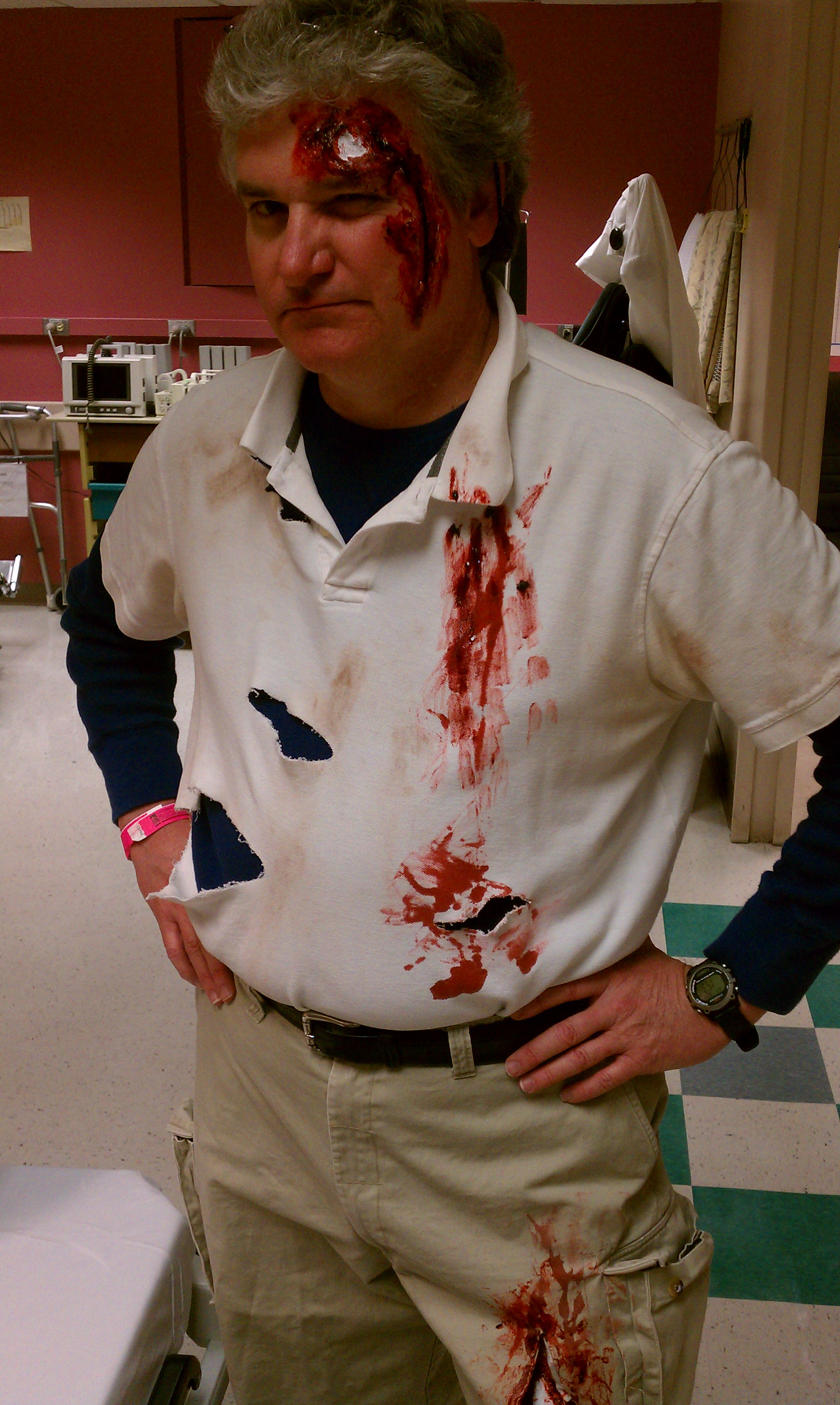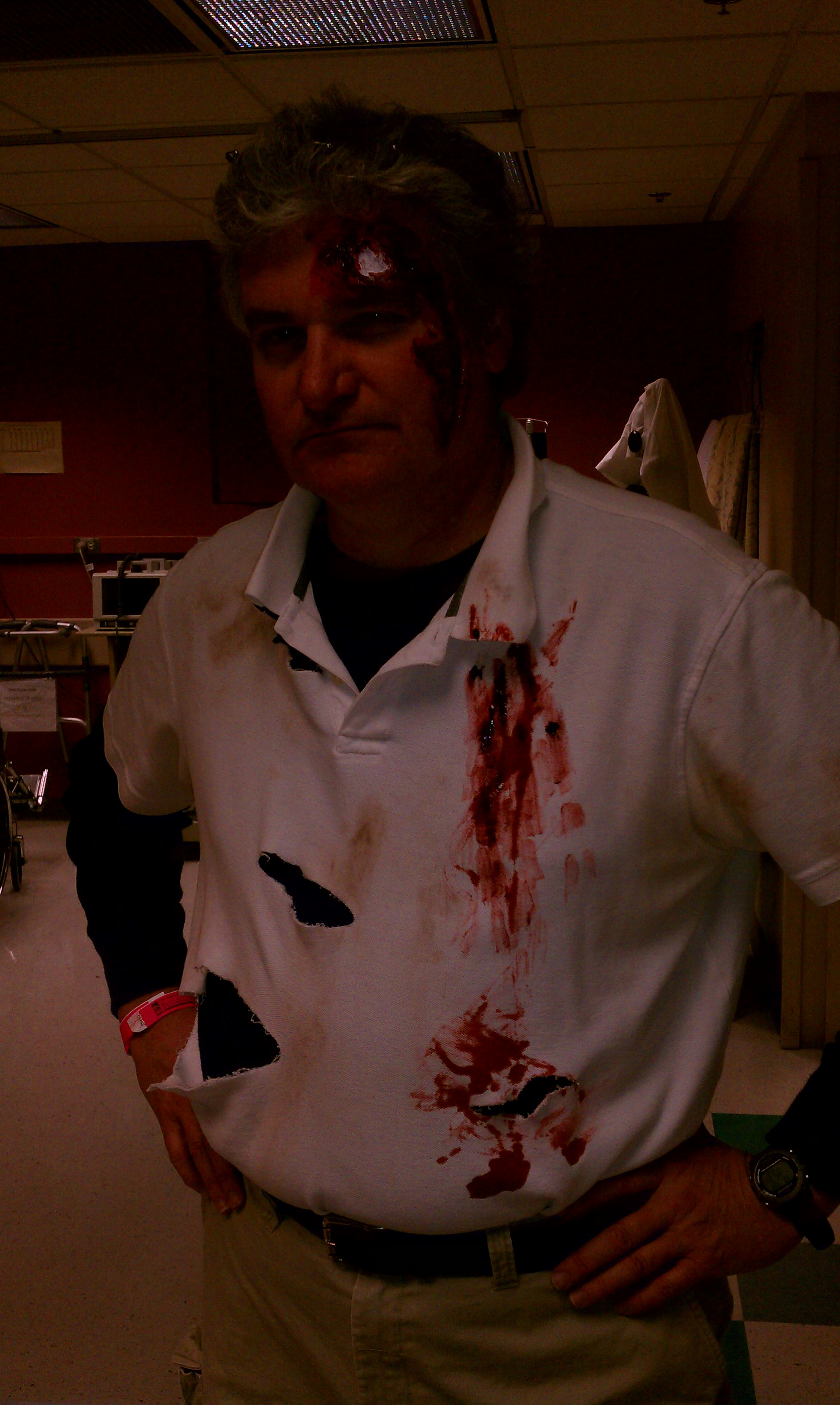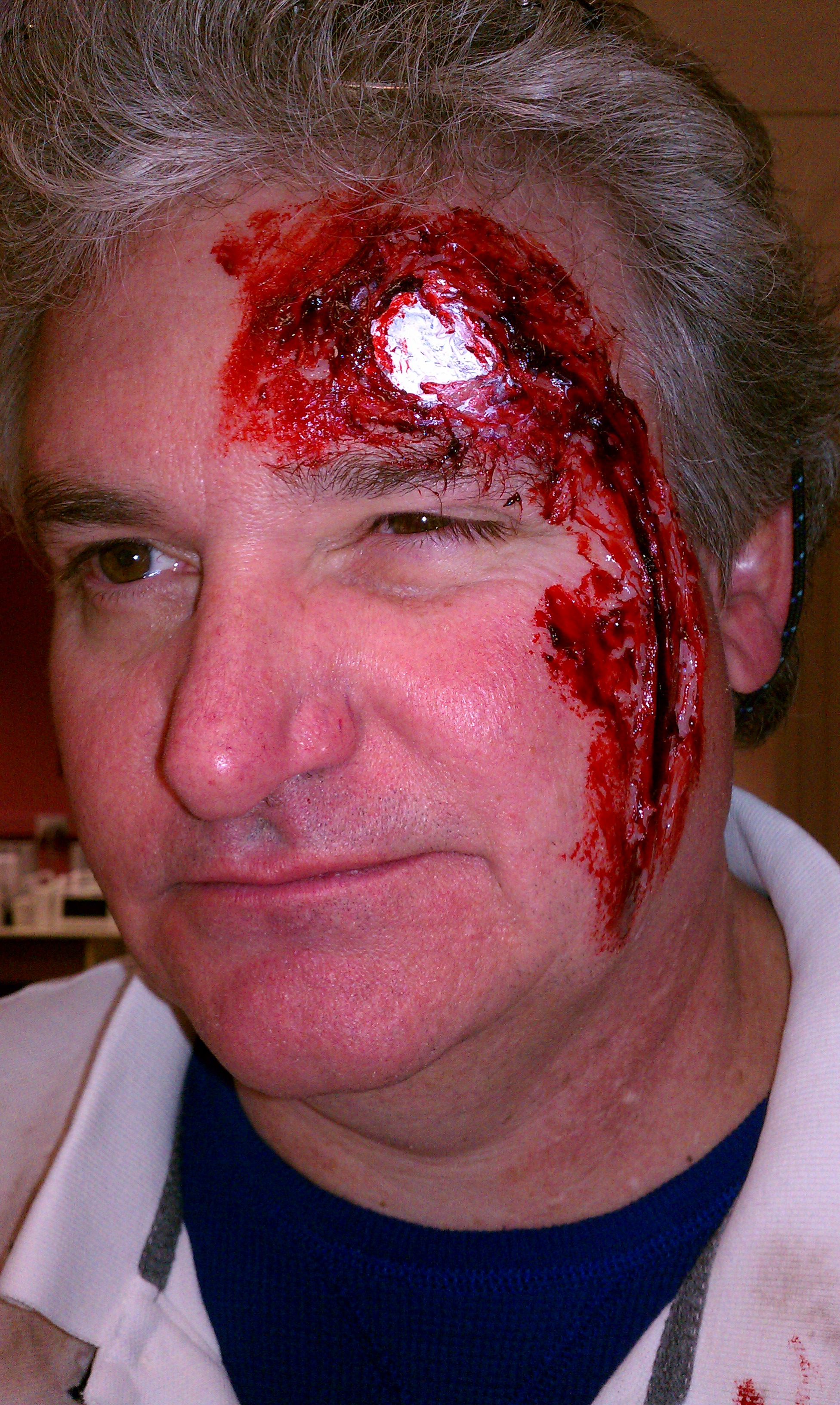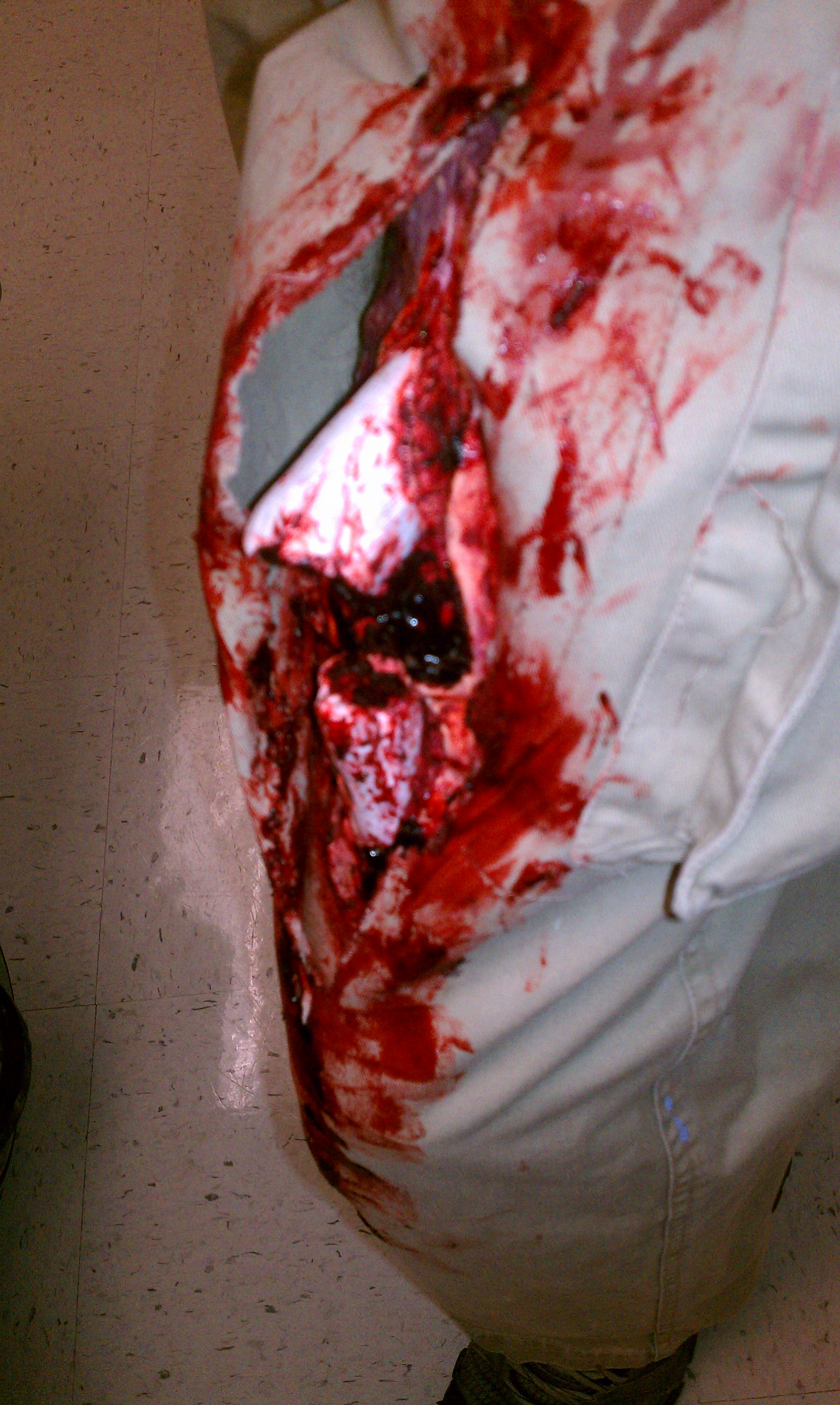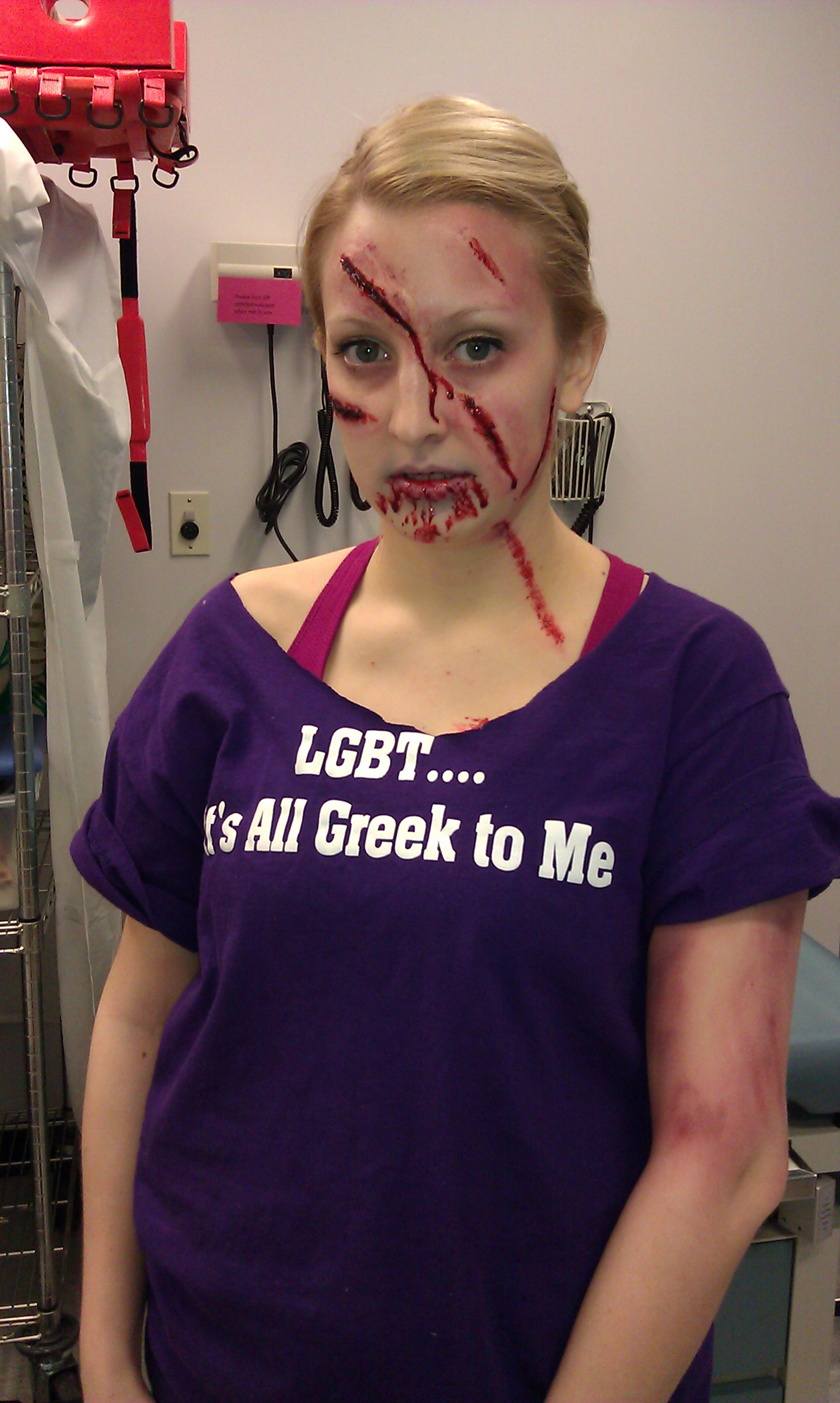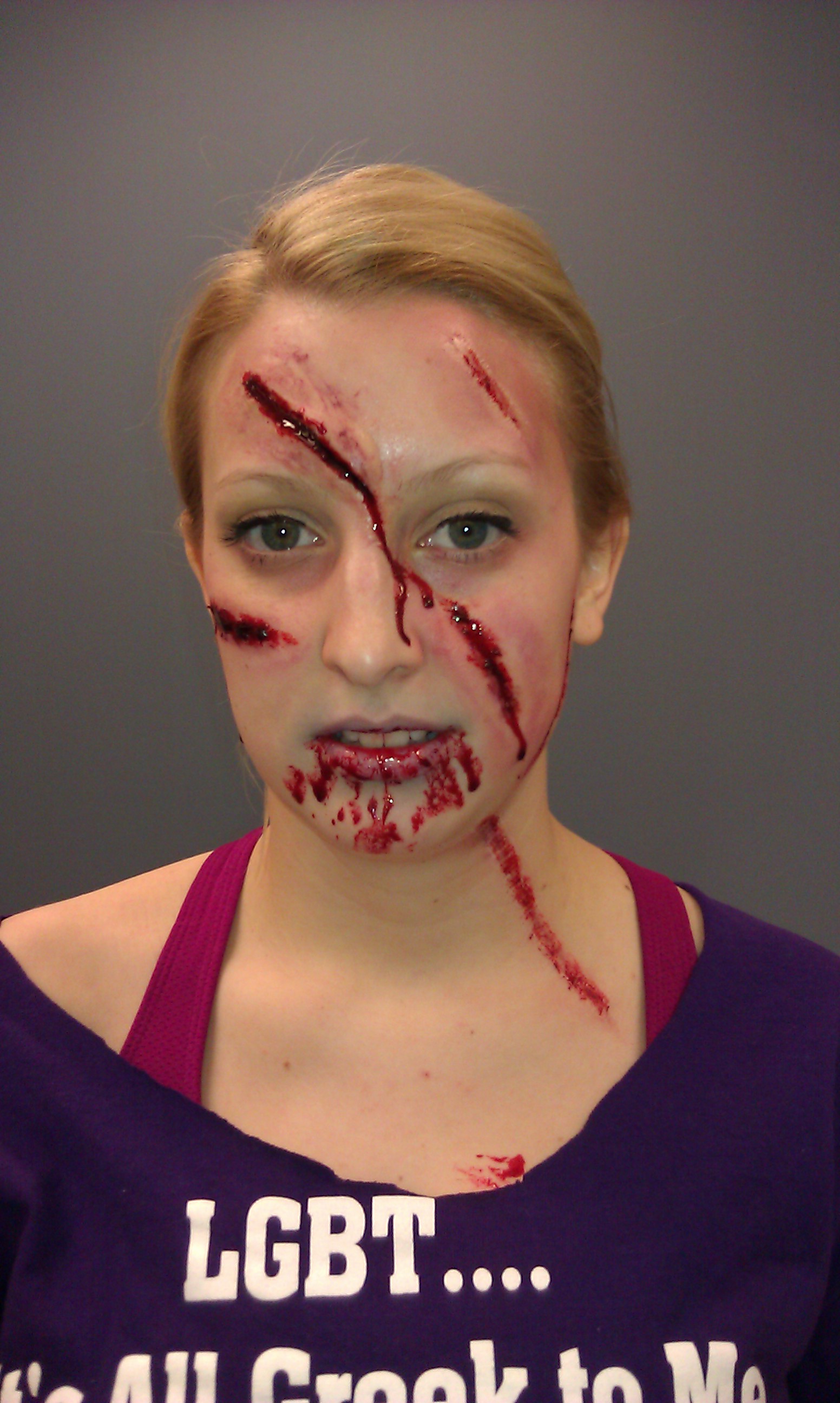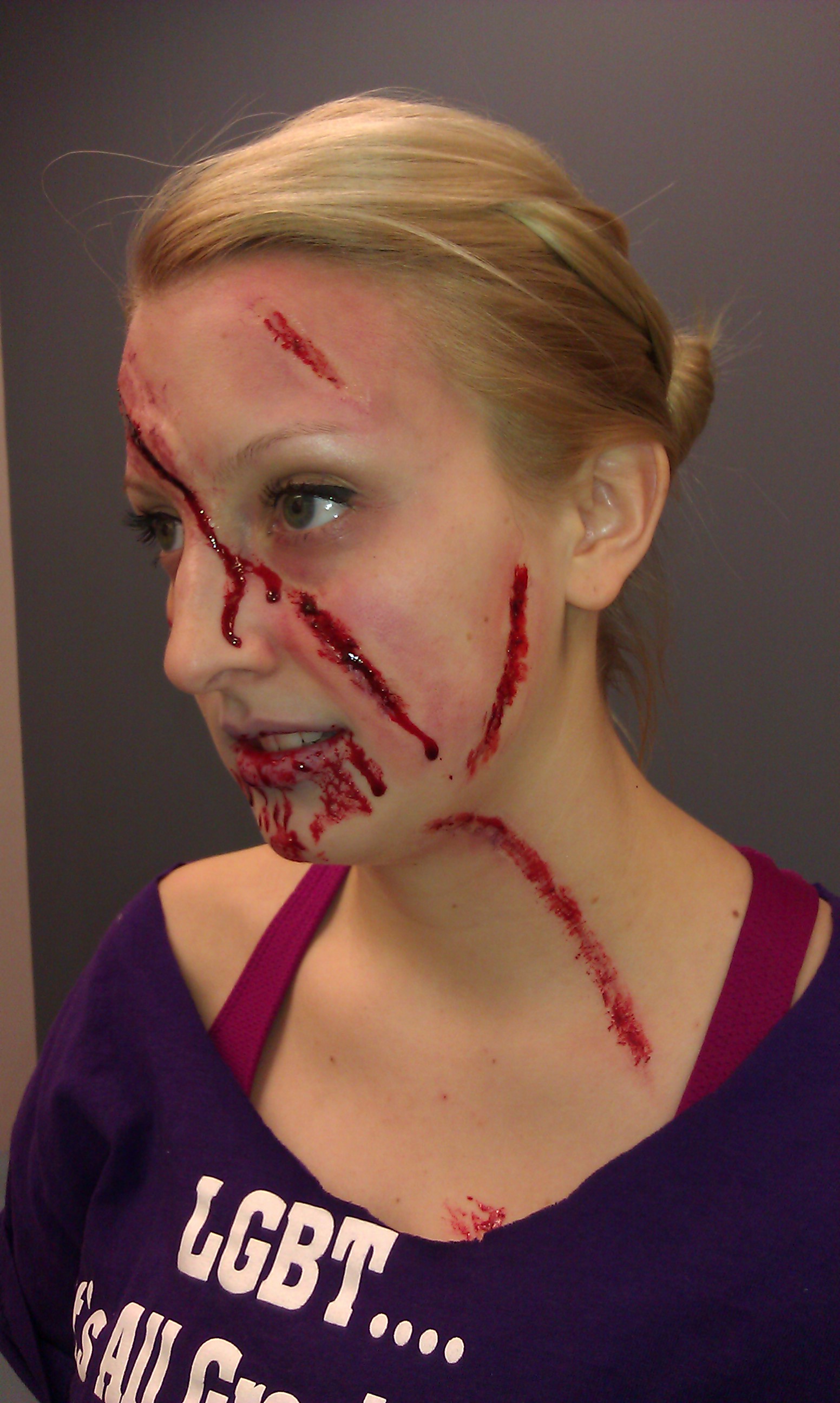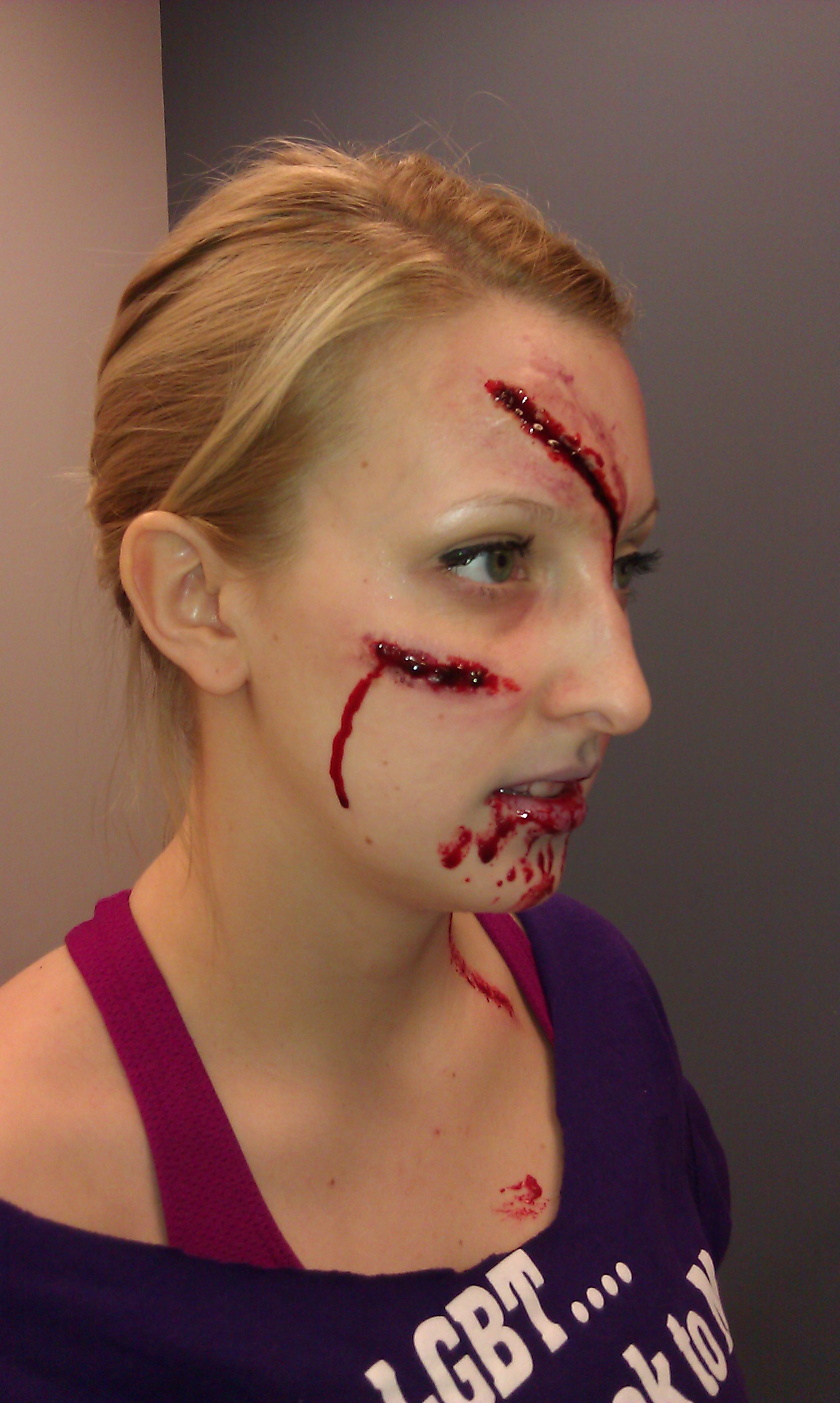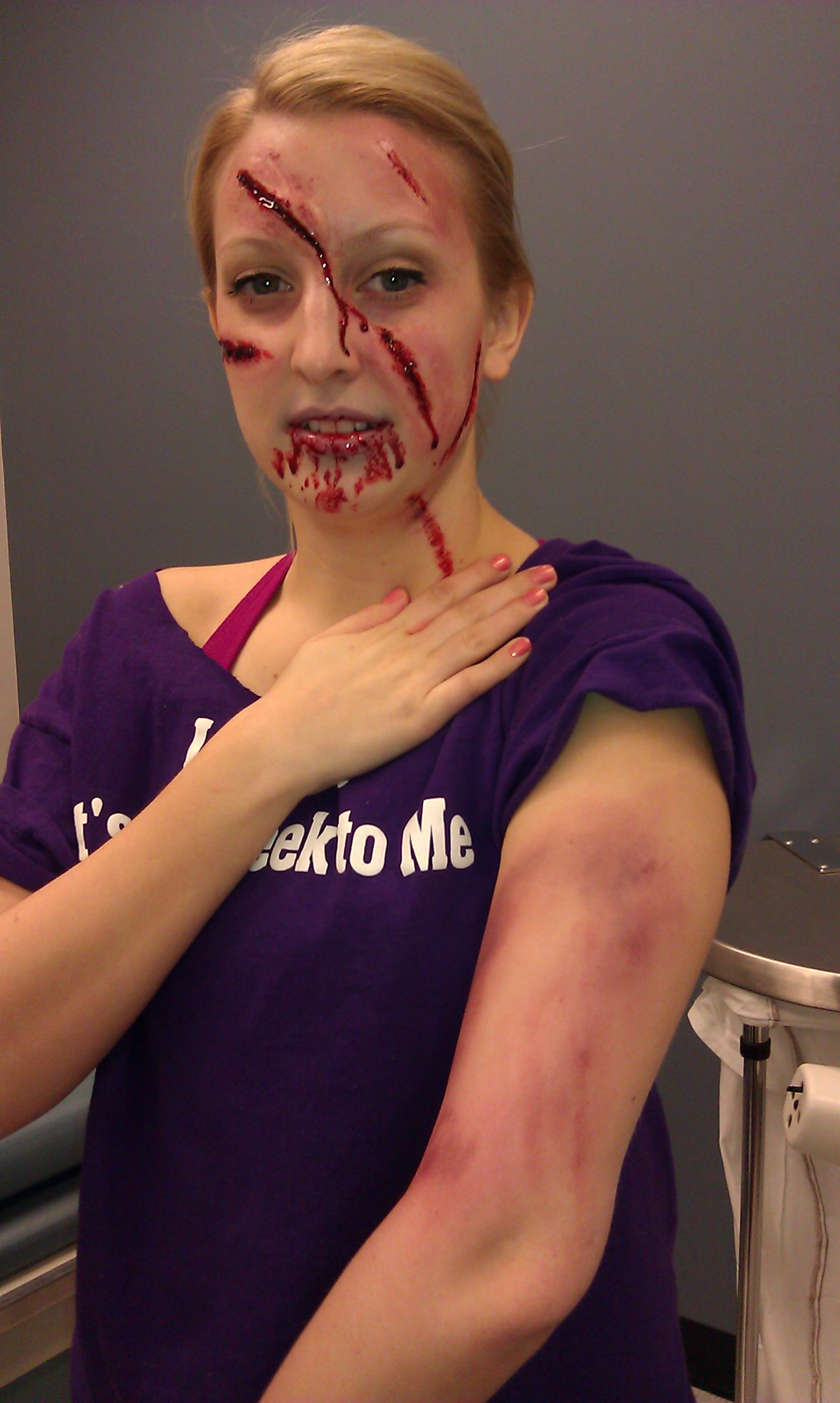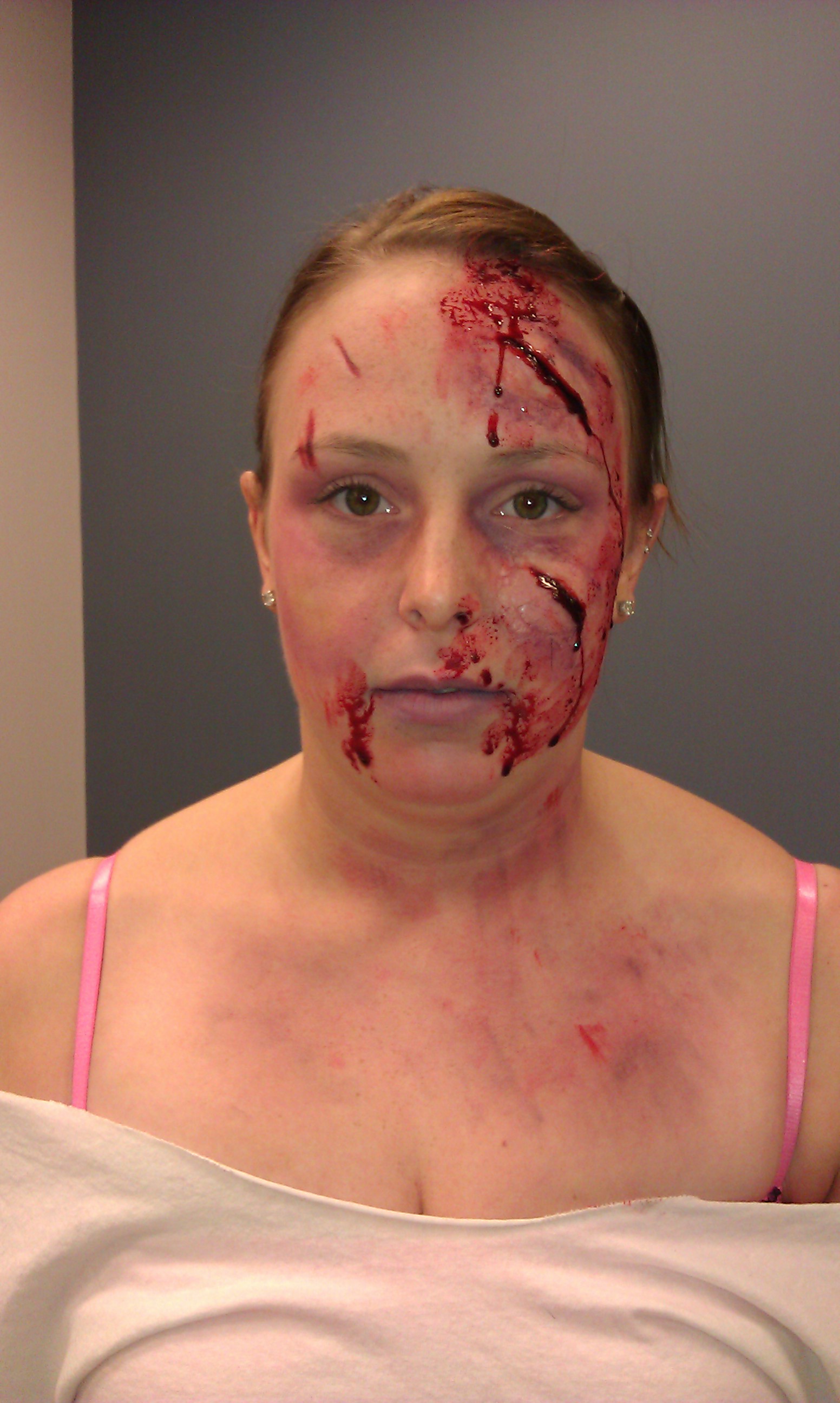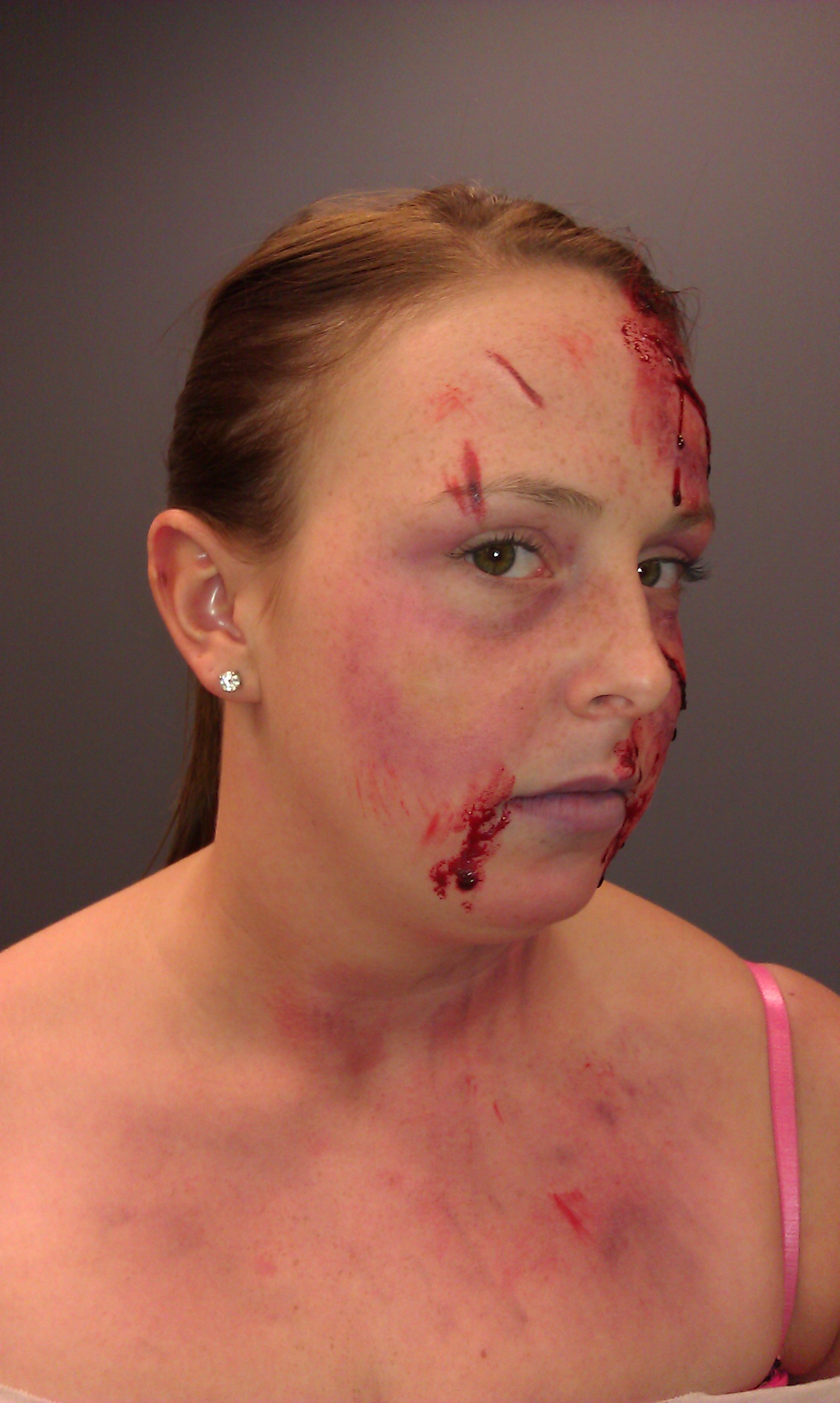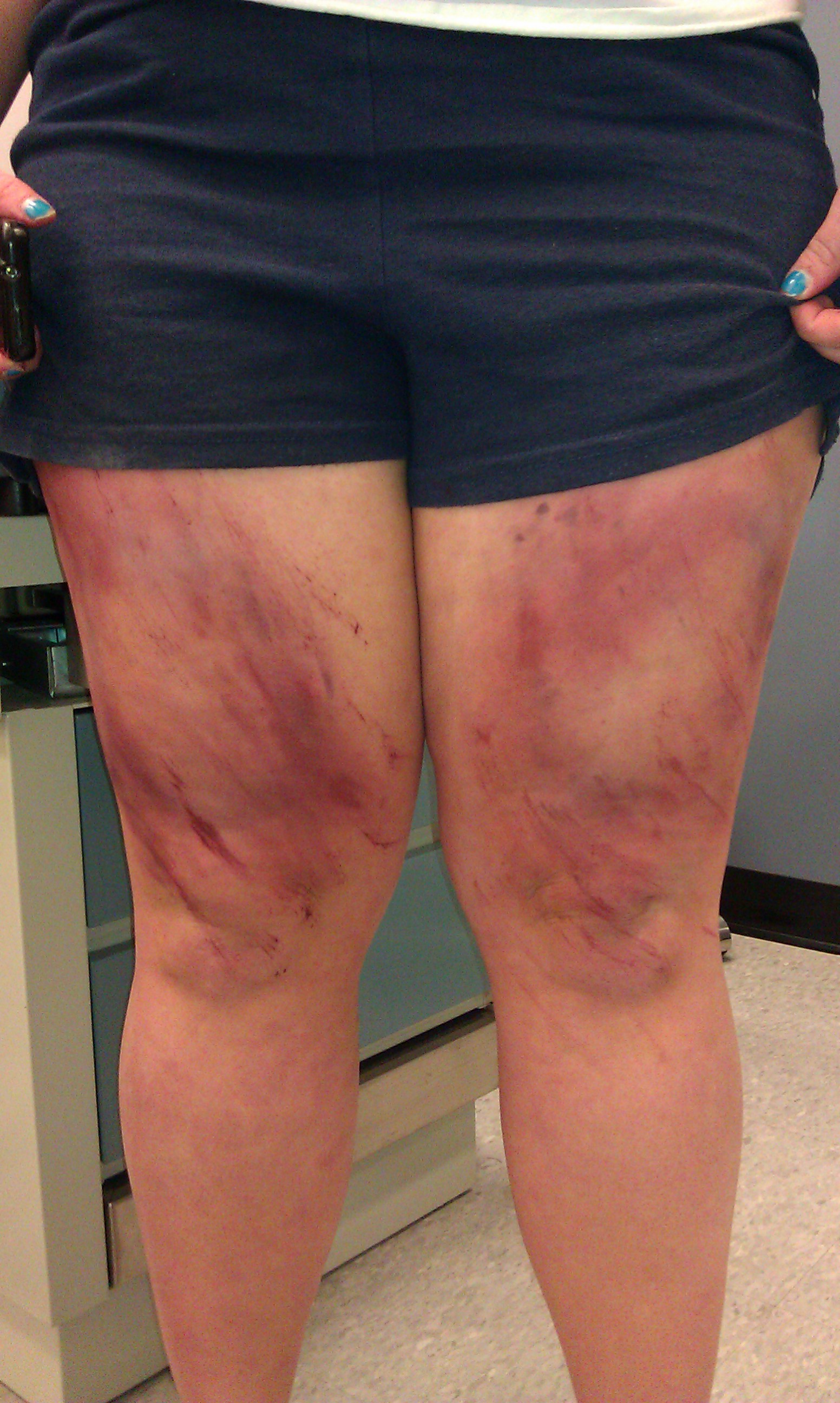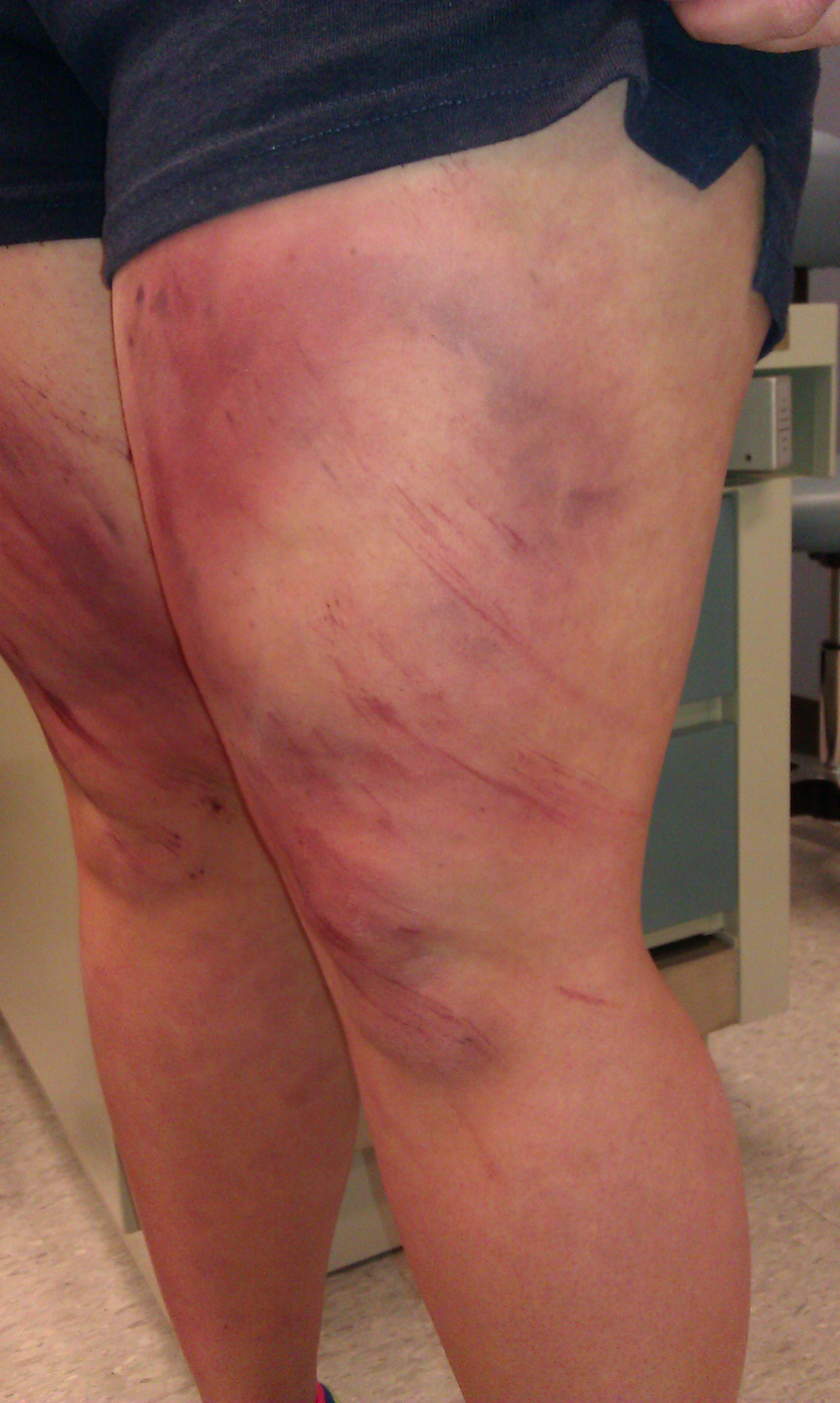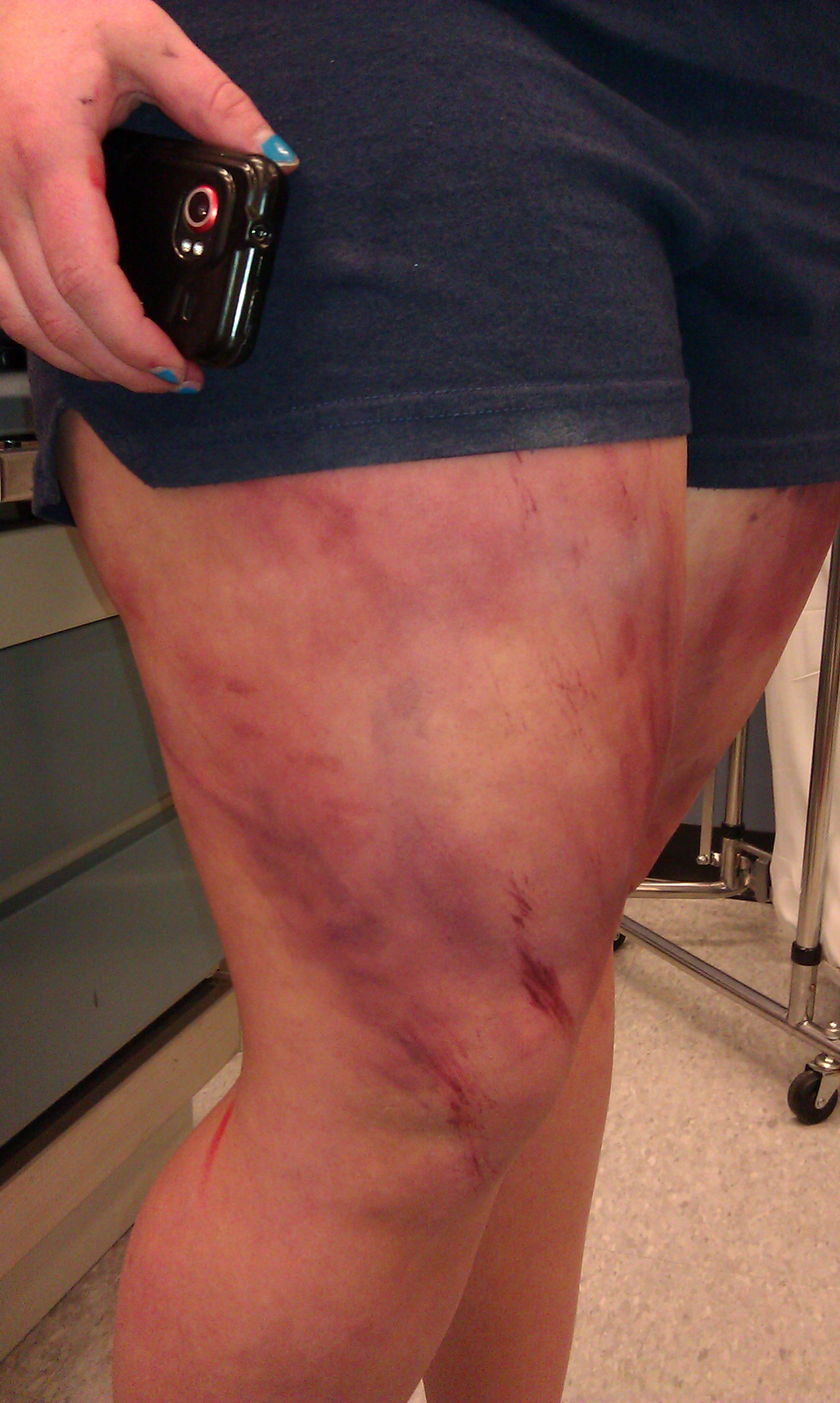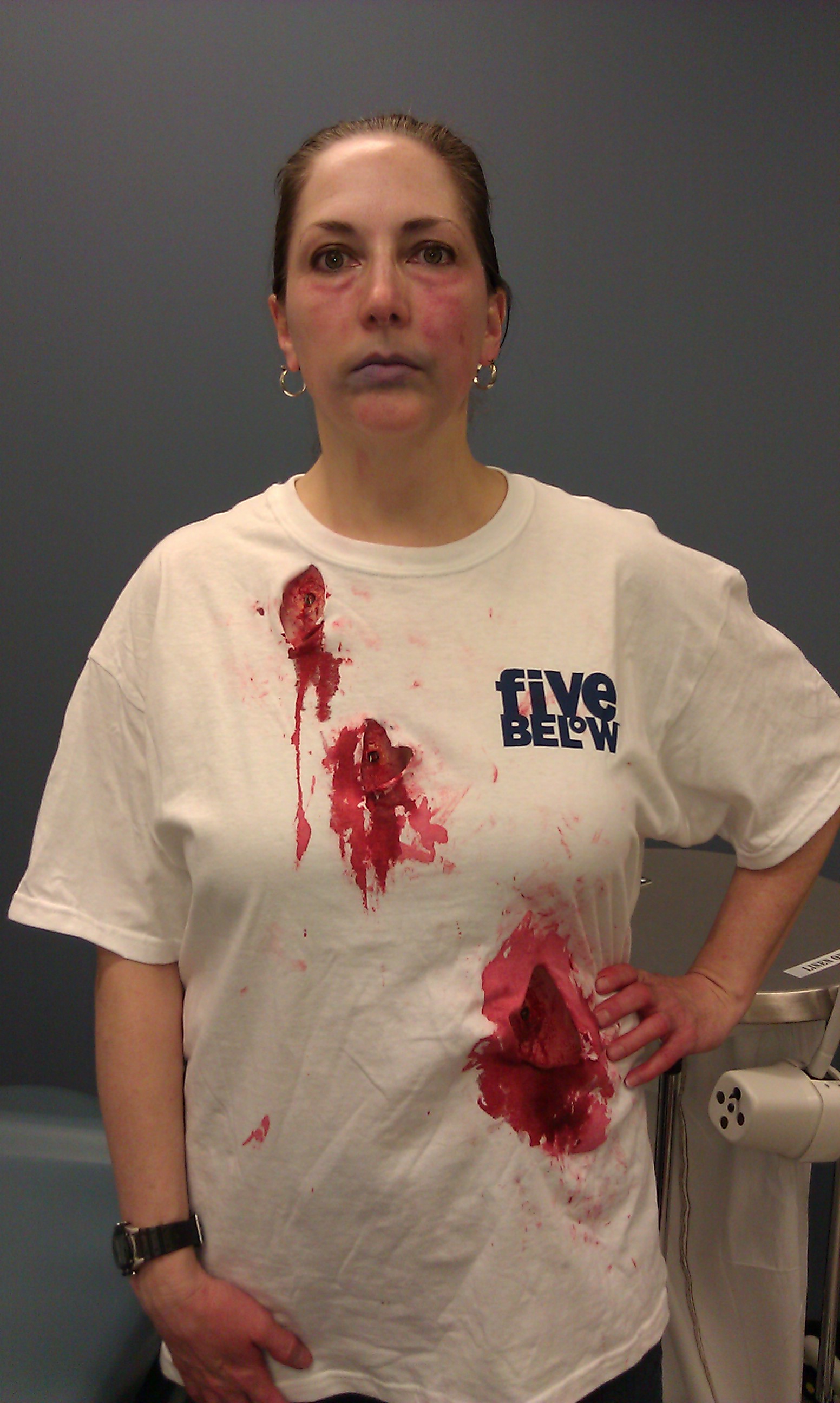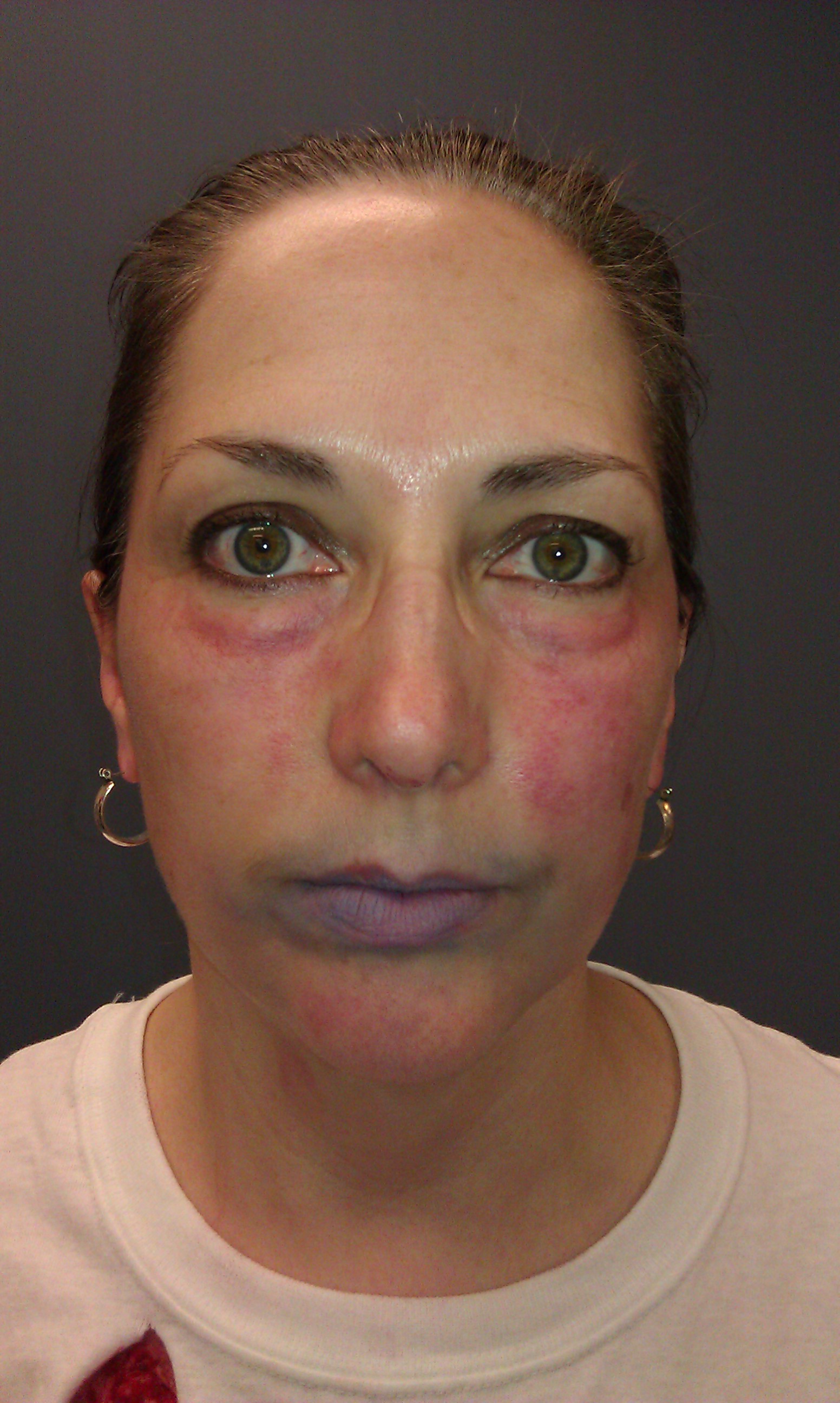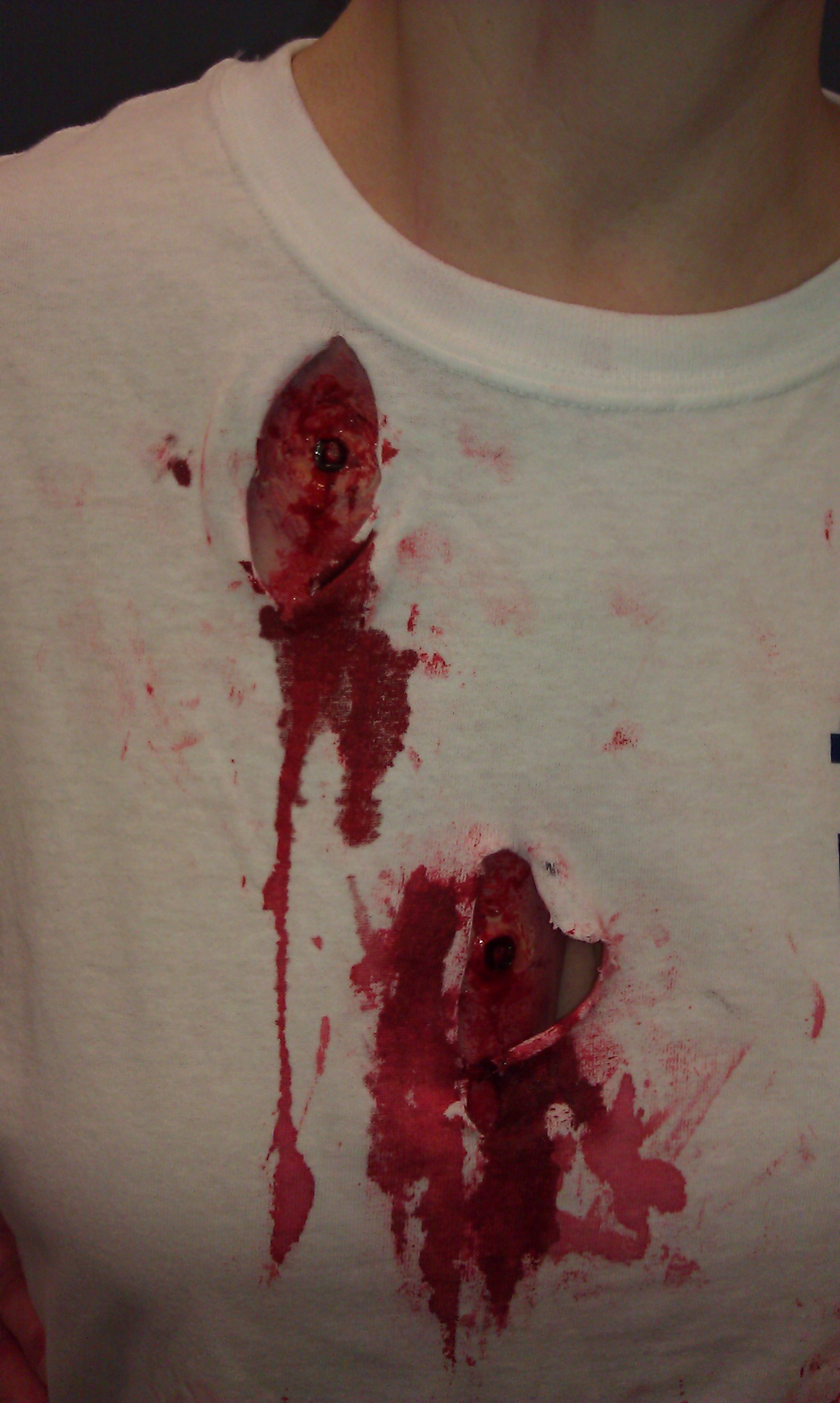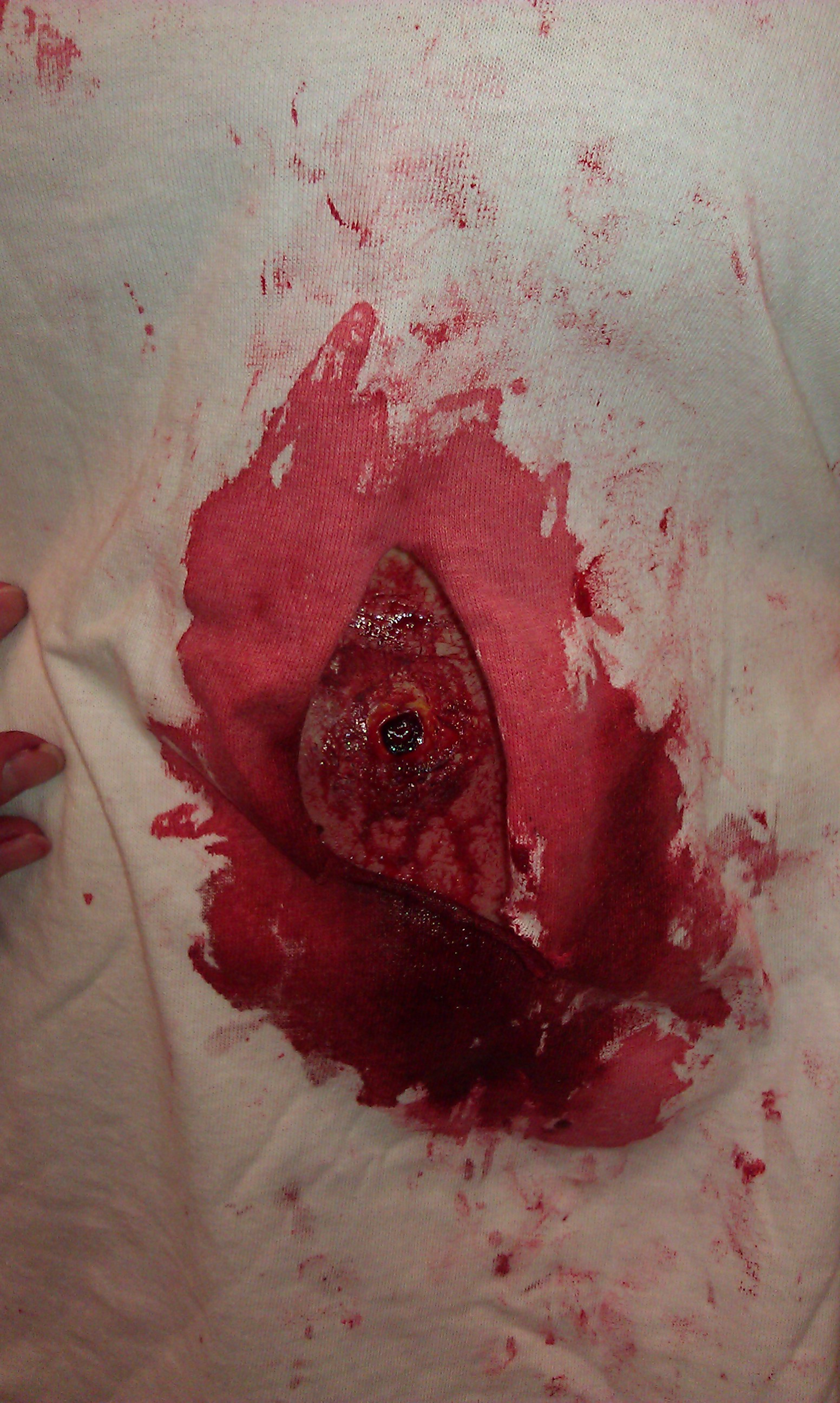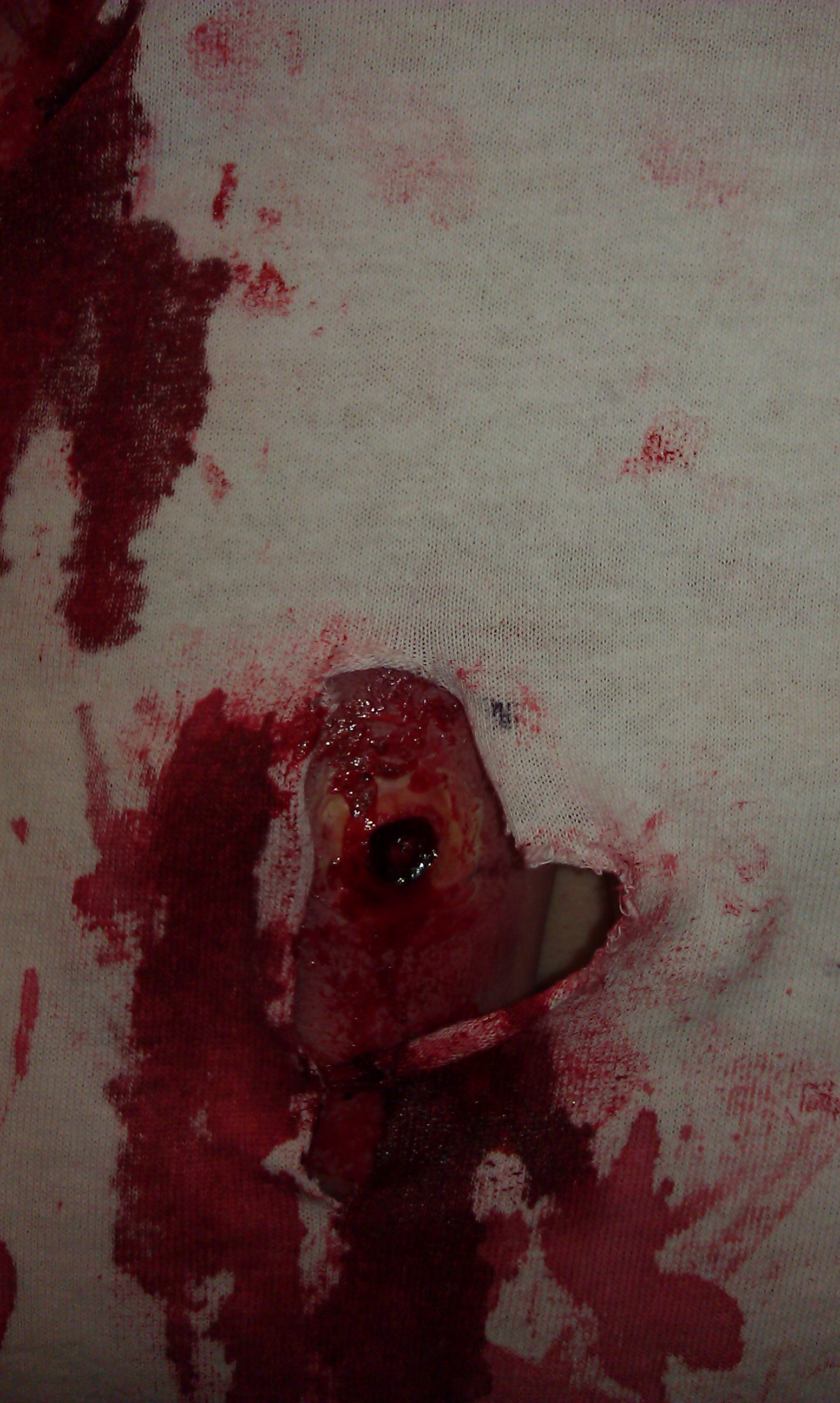 Marianne is Patient B, 3 gunshot wounds.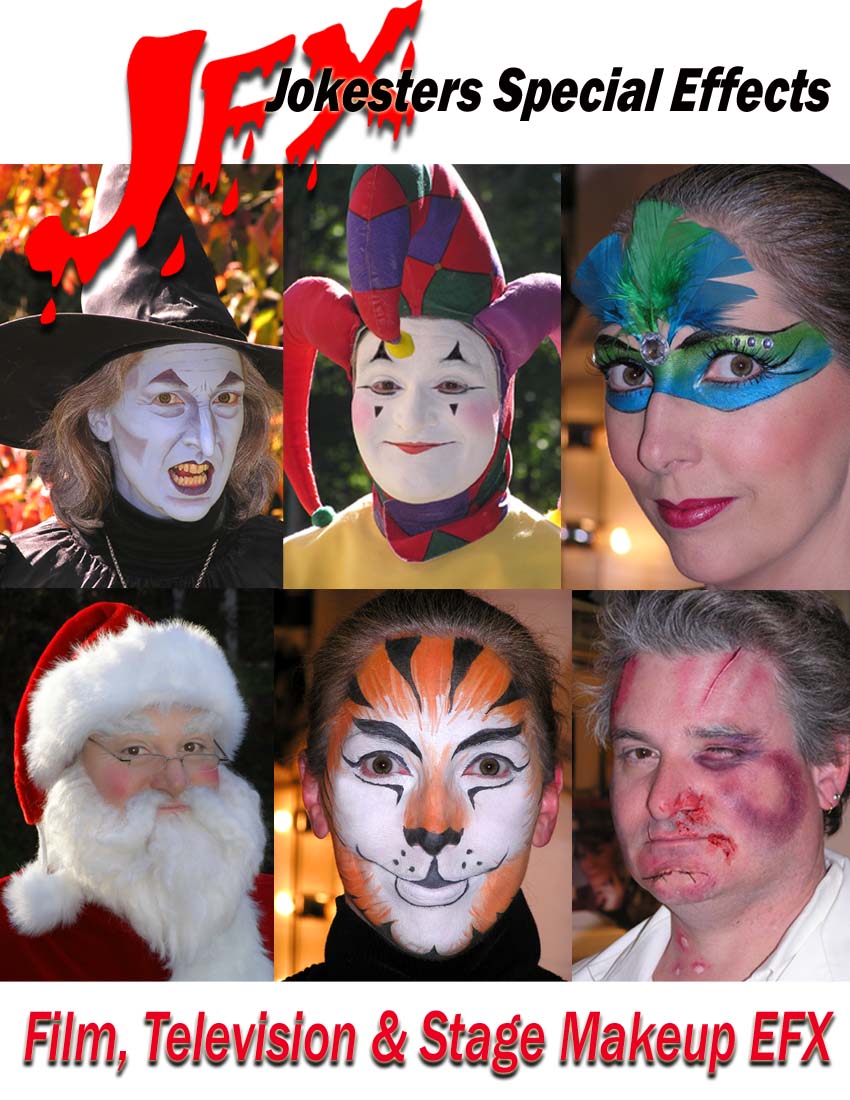 Jokesters can provide special effects from single effects up to the whole disaster simulation up to 500 victims. We use safe and washable blood, and always use sanitary conditions when applying any EFX.
Of course we always do key makeup for television, HD and non-HD, film and stage. See just some of our JFX here:
University of Maryland Shock Trauma Simulation
University of Maryland School of Nursing
Lessons Learned Film Special Efx
Towson University Web Site for Stage Makeup taught by the Jokesters
Disasters by Jokesters Moulage EFX